Saved Stories – None
lab rat – Google Search
---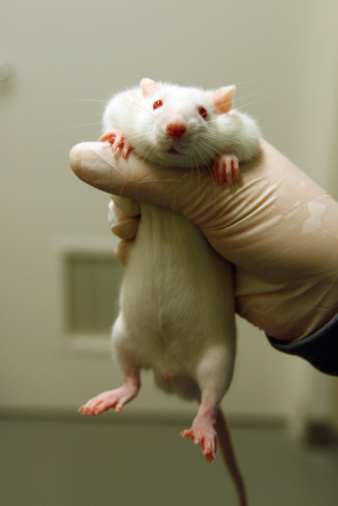 gnats – Google Search
---
Graffiti in Seattle: Two Sides of the Spray Can | KCTS 9 – Public Television
---
Its hard to imagine Seattle, or any other major American city devoid of graffiti. But up until the late 1970s, there simply wasnt any. It took the urban hip-hop movement, which began in the big cities of the mid-Atlantic like New York and Philadelphia, to catalyze Seattles graffiti scene. And when it did, it exploded like a cultural bomb.
It was everywhere, says Specs, a graffiti writer (as most of those who paint graffiti prefer to be called) who began as a kid in Seattles Georgetown neighborhood in the early 1980s. We knew we were starting something, we just didnt know what it was at the time.
Graffiti pioneer Specs first started writing in 1983. He says graffiti should be given a place in the city but that wanton destruction of private property crosses the line. Samples of his work can be seen at MOHAIs The Legacy of Seattle Hip-Hop exhibit: Eric Brandt
Graffiti is one of the four main pillars of hip-hop culture, the others being emceeing (or rapping), DJing and break dancing. Specs, who still writes graffiti, puts out albums and is generally regarded as one of the pioneers of Seattles hip-hop scene, broke into all of it at the same time. But graffiti spoke to him loudest. I was annoyed by advertising all over the city, and all these messages that had nothing to do with me, he says. It was this mysterious, physical language that just floored me and I took to it right away. I became addicted.  
Graffiti spread throughout Seattles poorer, more industrial areas and eventually throughout the city itself, even throughout downtown and in the historic neighborhoods.
But even in the 1980s reactions were varied. Some condemned it right away, others wanted it only in certain places, and then there were those who embraced it and advocated for it, mostly because it was kids, says Specs in his Capitol Hill group house apartment. Mostly they condemned it.
The citys policy towards graffiti was largely fluid until 1994, when the Graffiti Nuisance Ordinance was signed into law. This legislation required property owners to remove graffiti from their premises within 10 days of a report or face fines of $100 a day up to $5000. Small business and residential property owners started to spend hundreds of thousands of dollars a year in clean up costs and became partners in the fight against graffiti, which started to get eradicated or buffed from many up-and-coming neighborhoods. Then, in 2001, Seattle started offering $1000 rewards for information leading to a graffiti arrest, leading to a number of large-scale busts that resulted in jail time. But writers continued to voice themselves.
---
Baso Fibonacci, a Seattle artist, began writing around this time. I loved graffiti from the moment I saw it, he says. The combination of artistic creativity and anti-establishment statement appealed to me. Baso, now in his 30s, wrote all over the city and honed his painting skills, before an accident in the mid 2000s changed his life forever. He was writing a tag on a bridge in the city when he lost his footing and fell. He is now paralyzed from the waist down. But his artistic endeavors and his love for graffiti have continued unabated. Even as the city has moved to crack down on the illegal practice even further.
In 2010 the City Council voted to create a full time graffiti detective position within the Seattle Police Department. In 2011, Detective Christopher Young, a former sexual assault and child abuse detective with the department (and detective of the year in 2007) took the job. Since then hes tracked many of the most notorious graffiti writers in the area and made a number of key arrests and convictions.
The majority of graffiti vandals are not artists, says Young. The vast majority of them arent concerned about art in the least. Theyre online on forums sharing pictures of tags and having a competition with their buddies as to who can get up (get their name up throughout the city) the most. Todays graffiti is done mostly by white males, their average age is about 22, and theyre doing it for a rush, for some excitement, and for their own self aggrandizement. Not for art.
Young says he fields about 800 reports of illegal graffiti a year, a number that has stayed fairly consistent since he first began investigating the practice. I pretty much concentrate on the 10 or 12 most egregious vandals, he says. I catch them in the act or find out who they are and then I convince them to stop or leave the city.
Detective Chris Young of the Seattle Police Department inspects a freshly painted piece of graffiti near government buildings in downtown Seattle. The City Council created a dedicated graffiti detective position in 2011. Eric Brandt
According to many of Seattles graffiti writers, some of the most active are indeed leaving the city, going to places like Detroit where the climate is a bit more tolerant and there is a lot of property to tag that wont be cleaned up right away if at all. Since Detective Young started, Seattle has avoided the major uptick in graffiti being felt in many cities from San Francisco to Albuquerque, and has been able to keep it away from the most economically important parts of the city.
People like to come to these places to work, to go shopping, and if they see graffiti everywhere, theyre going to think its gang warfare on the streets of Seattle, even if its done mostly by harmless kids, says Young. Perception is reality and we have to take these perceptions into account. Its bad for business.
A hard-to-reach graffiti tag over the north end of the Highway 99 viaduct. The goal for some graffiti writers is to paint their tag name in as many visible spots as possible. Eric Brandt
But new writers have continued to tag throughout the city. A local writer whose tag name is Snoman avidly practices his craft at his rental house coffee table in preparation for a nighttime hit. He says graffiti isnt about a rush or fulfilling an addiction as many non-writers claim, but a direct response to societal norms. Its a product of me and my environment, he says. Today in America its all about being famous; its all about me, me, me. So as a tagger its your way of getting your name out there and making people take notice, but still staying secretive and underground. And maybe it shakes people up a bit. So you figure out a quick way of getting your name out there in a simple tag. Thats why people think its ugly … were putting it up as quick as possible a lot of the time.  
Tonight, Snoman paints a large mural on a public wall beneath a railroad. Hes able to take his time, adding three colors and 3D outlines to make the name pop. And then he slips back into the night. Two days later his tag is already buffed. But hes not fazed. Just another canvas for us now, he says.
Some organizations in Seattle are trying to get beyond this antagonism. We want give people second chances, tap into their talents and get them paid, says Kathleen Warren, Director of Urban Artworks, a 20-year-old non-profit based in Seattles International District. Urban Artworks works with youth who have gotten in legal trouble many of them for trespassing and vandalism offenses stemming from graffiti to create public works of art throughout the city. Many of their contributors are small businesses who would rather pay for legal murals and other works of art than for graffiti clean up.
At Urban Artworks International District studios, Kathleen Warren helps one of the instructors plan for an upcoming project. Urban Artworks works with local small businesses and adjudicated youth to create public art projects and deter vandalism. Eric Brandt
Theres a light switch that goes of in many cases, says Warren. We tell them were going to paint this piece of art and get paid for it and its going to stay up. Why? they ask. Well, because we asked permission. The organization has put up more than 100 murals and other projects throughout the city, many of them in places where graffiti removal has been especially costly.  
There are too many negative aspects to Graffiti, Warren says. From being arrested and getting into the court system to costing small businesses money. I dont want to get rid of it in fact I think it adds character and layers to any city but if its ruining kids lives and costing business owners money, its better to channel that energy into something positive.
Some local writers have been able to make the switch from graffiti tagger to paid artist, but Detective Young doesnt see places like Urban Artworks as solutions to the most egregious offenses. That assumes theyre doing it for art. Which they are not, he says. The graffiti vandals who actually have artistic talent are rare. 
Artist Baso Fibonacci passes by his mural outside the Fred Wildlife Refuge in Capitol Hill. The huge floral designs are done entirely in spray paint. Eric Brandt
On a rainy January afternoon, Baso Fibonacci leads us to a mural he recently conceived on the west end of Capitol Hill on the side of the Fred Wildlife Refuge building. Its a huge image of three colorful flowers that stands in stark contrast to the grey façade of surrounding buildings. A closer look reveals that its painted entirely in spray paint. See, says Baso. Spray paint can be used for a lot of things. Not just ugly graffiti. A lot of the writers out there have lots of talent, and a lot of them become artists, tattoo artists and sign painters after their career in graffitis done. Through their exposure to graffiti they contribute to society in meaningful ways. Even though its not the way that society wants it to happen.  
He pauses a moment to reflect on the work, which permanently bears his name, and then turns his wheelchair to the next street over and rolls away.
Labrat graffiti artist – Google Search
---
The World's Best Photos of labrat and seattle
---
<span class="bannertext", style="color:red">JavaScript is not enabled. The picture viewer will not work.</span>Folks interested in cancer research: 
my newly published paper
.      
Explore
Log In
Hivemind: https://hiveminer.com/Tags/labrat%2Cseattle  Hits: 21 Pages: 1

Pairs: 18 labrat,seattle 12 graffiti,labrat graffiti,seattle 4 dfs,seattle 3 labrat,labratstv kfm,seattlenbd,seattle labratstv,seattle kfm,labrat graffiti,kfm dfs,graffiti graffiti,nbd dfs,labrat 2 bhl,seattlepaint,seattle prove,seattle btm,graffiti graffiti,prove labrat,washington kfm,nbd graffiti,streetartlabrat,streetart labrat,nbd gnomedex,seattle gnomedex,labrat art,graffiti
Flickr Hive Mind is a data mining tool for the Flickr database of photography. Flickr Hive Mind is a search engine as well as an experiment in the power of Folksonomies. All thumbnail images come directly from Flickr, none are stored on Flickr Hive Mind. These photos are bound by the copyright and license of their owners, the thumbnail links take to you to the photos (as well as their copyright and license details) within Flickr. Because some other search engines (Google, etc.) index parts of Flickr Hive Mind, you may have been led here from one of them. Welcome to Flickr Hive Mind, almost certainly the best search engine for photography on the web. If you are a Flickr user and use Flickr Stats you may have seen people being led to your photos via Flickr Hive Mind (as a Referrer). Flickr requires that I inform you that Flickr Hive Mind uses the Flickr API, but is neither endorsed nor certified by them. There are literally hundreds of other web tools built around the Flickr API, see Flickr Bits for a bunch of examples. If you are unhappy with your photos' presence on this site, you can (a) make your photos private for yourself, friends, and family. These settings will be instantly honored by Flickr Hive Mind and all other API-driven applications. (b) Hide your photos globally from text and tag searches on 3rd party sites that use the Flickr API, via your preference settings on Flickr. See the privacy tab at:https://flickr.com/account/. To also remove yourself from searches for specific user names, you will need to set your Flickr profile to be hidden from searches. Flickr has finally created a single page with all these settings, this is much easier to do now and is the preferred method – it will shut down all API driven sites. Google has a bad habit of keeping out-of-date links and thumbnails in their search results, I can try to help you remove them. (c) Finally, you can Banish Yourself From Flickr Hive Mind. To banish yourself from Flickr Hive Mind, you must first authenticate to Flickr, which lets Flickr Hive Mind identify who you are. This is necessary to make sure you are the user in question, and also because people use such crazy characters in their Flickr user names. You can revoke access when finished. Once logged in, come back to this area and there will be a link to banish you. If there are any problems email me at nosflickrhivemind … at … fiveprime … dot … org. (a few people with weird characters in their user names may have had problems)
Log In To Flickr Now
Flickr Hive Mind is a data mining tool for the Flickr photography database, allowing search by: tags(keywords); Flickr photography groups; Flickr users, their contacts, and favorites; free text; the Flickr Explore algorithm for interestingness. Flickr Hive Mind can also be an effective tool to identify photography with licenses that allow non-commercial (and sometimes) commercial use. Inspired by (and thanks to) Flickr Leech. Dedicated to Anna and her Flickritis. Many thanks to Lokesh Dhakar for his lightbox2 image viewer. If you find your login does not work, perhaps your browser has disabled the cookies that I use to track if you are logged in or not. Try telling your browser to accept them. Flickr Hive Mind stores no personal information nor photos, but some general time and IP address information ends up in my apache server logs. For additional details see the privacy policy. Any revenue generated through advertisement on this site is used only to cover the cost of keeping the site online, beyond that Fiveprime donates to charitable organizations (also, there are no ads on User pages). Flickr Hive Mind is currently consuming about 13.6 terabytes of network bandwidth per year (not including the photos themselves)!
Signed in as mikenova
Share this story on NewsBlur
Shared stories are on their way…
Gridlok – Labrat – YouTube
---
american graffiti art – Google Search
---
american graffiti art – Google Search
---
american graffiti art – Google Search
---
american graffiti art – Google Search
---
american graffiti art – Google Search
---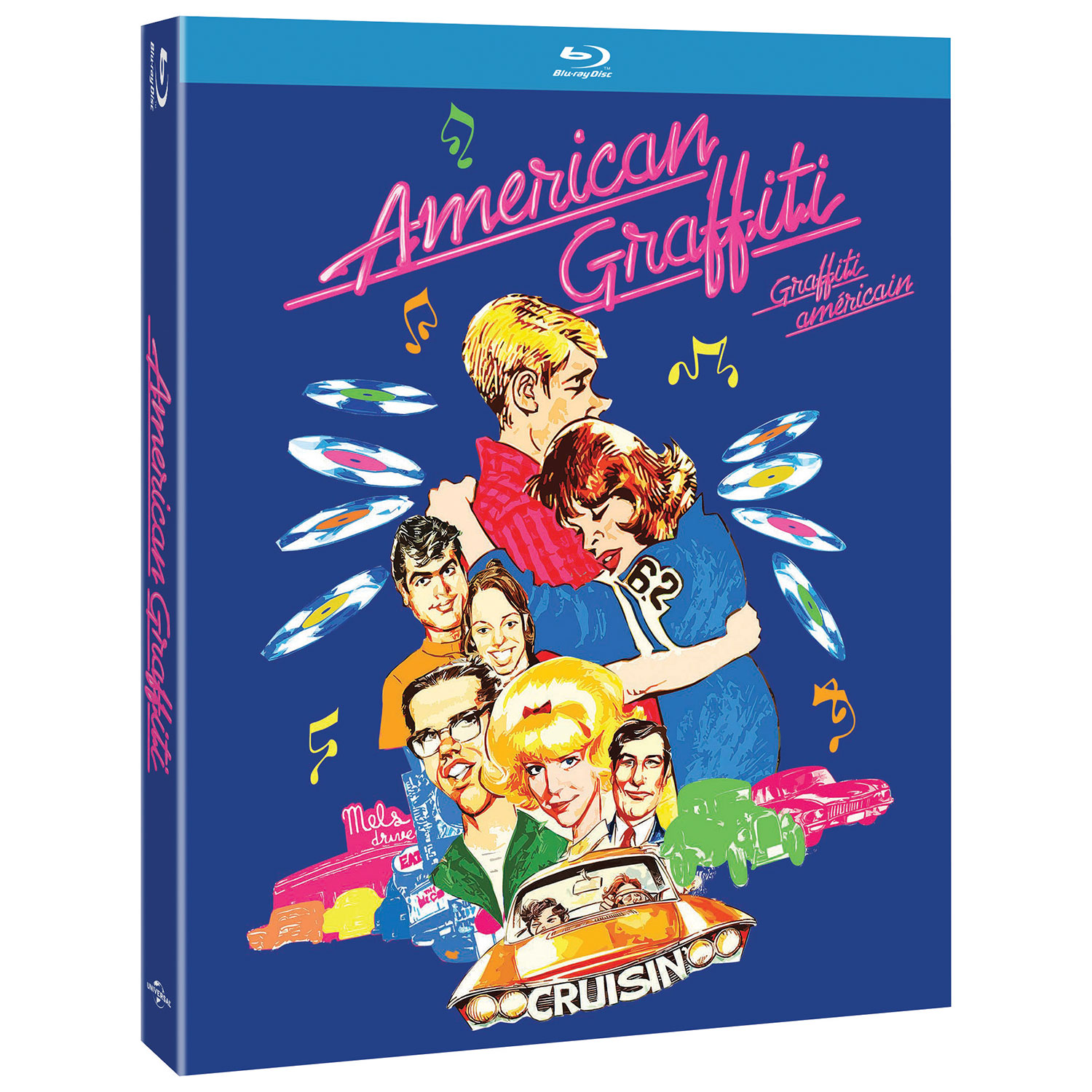 american graffiti art – Google Search
---
american graffiti art – Google Search
---
american graffiti art – Google Search
---
Baso Fibonacci, a Seattle artist – Google Search
---
Ghost ship fire – Google Search
---
performance art definition – Google Search
---
FOIA Researchers Are Targeting a Shadowy FBI Program Called 'Gravestone' – Gizmodo
---
Propaganda – Google Search
---
'Anyone can be attacked for partisan gain': Comey issues rare statement in defense of top FBI lawyer – Business Insider
---
three monkeys see no evil – Google Search
---
LABRAT KNATS! – Google Search
---
LABRAT KNATS! – Google Search
---
Bernie Facebook Russian Propaganda – Google Search
---
joker graffiti – Google Search
---