2:13 PM 11/7/2017 – Interpretation update: 
"Sutherland Springs Only Happens to Be in Texas", and it produces a lot of "Joan Sutherlands", such as "Papa-whom?", etc., who are ready to sing their arias in Mr. Mueller's opera. Remember, what happens to these singers. "Son, how un-tony-o!"
And by the way, the happy 100-th anniversary of the Great October Socialist Revolution! 
P.S. And you better check your address book. It still is the same old address, like in your old postings:  "Tempra, o Diva: Anti-Americanism in Putin Doctrine as Stalinist Xenophobia Redux by Mike Nova". Do not hang it on me, khe–khe… 
–
M.N.: Interpretation: "Son, Un-tony-o". – 11.6.17
2:13 PM 11/7/2017 – San Antonio church shooting – News Review Update
See also:
Tempra, o Diva: Anti-Americanism in Putin Doctrine as Stalinist Xenophobia Redux by Mike Nova
–
There is nothing particularly Lone Star State-ish about a mass killing these days. Ask New York, or Las Vegas.
–
---
Retired Navy lieutenant commander speaks out after Texas church mass shooting.
 FoxNewsChannel's YouTube Videos
–
---
Criminologist discusses the possible motivations behind the mass shooting in Texas
 FoxNewsChannel's YouTube Videos
–
–
 crime and terror link – Google News
–
<a href="http://NYTimes.com" rel="nofollow">NYTimes.com</a> no longer supports Internet Explorer 9 or earlier. Please upgrade your browser. 
LEARN MORE »
–
Most countries have an unpredictable future; Russia has an unpredictable past. That old chestnut has cropped up often this year as the Kremlin has struggled to find an appropriate official way to mark the 100th anniversary of the 1917 Russian Revolution.
Manipulating history for political ends is not unusual — see the Trump administration and the Civil War. But in Russia, invoking history has long been a way of proclaiming political or ideological affiliation. The "Great October Socialist Revolution" was the founding myth of the Soviet Union; Nov. 7 (Oct. 25 on the old Russian calendar), the date of the uprising that brought the Bolsheviks to power, was the national holiday, on which tanks, missiles and high-stepping soldiers swept through Red Square.
The history of the revolution — and of the czarist past, and for that matter of the entire world — was written to fit the myth of Soviet Russia as the vanguard of civilization, and woe to those who tampered with the official version. Unless they were the guardians of the official version, to whom it fell now and again to rewrite and update that history — like when Stalin went abruptly from demigod to footnote.
The end of the Soviet Union in 1990 set history adrift. The collapse of a totalitarian dictatorship that had overthrown an absolute monarchy forced Russians to confront a painful task of choosing what to glorify, what to condemn, and what to gloss over. Impassioned debates over what role of "liberalism," "democracy" or "elections" might have had a century ago are really about today.
Those who pine for a powerful state, President Vladimir Putin among them, have come to blame Lenin for the territorial costs he incurred for quitting the war with Germany and to credit Stalin with putting it together again (until it was dismantled anew by Mikhail Gorbachev and Boris Yeltsin). The last czar, Nicholas II, is alternately seen as a weak master who either foolishly allowed the autocracy to founder or who failed to ride with a democratizing tide. The Russian Orthodox Church has canonized him as martyr of an idealized, God-fearing past.
The fall of Communism is the onset of freedom for some, the collapse of empire for others, and simply irrelevant to many Russians under 35, who, according to public opinion polls, simply don't know much about 1917.
Early Monday, the very first charges were issued in special counsel Robert S. Mueller III's investigation into possible coordination between the Trump campaign and Russia. Three former Trump campaign officials were indicted in the probe: Trump's former campaign manager Paul Manafort, and two lesser-known Trump associates Rick Gates and George Papadopoulos. So what are the details […]
Next Page of Stories
Loading…
Page 2
Next Page of Stories
Loading…
Page 3
Next Page of Stories
Loading…
Page 4
With high-ranking politicians appearing in the Paradise Papers, officials around the globe were quick to react to the leak. The EU and India have started investigations while Russian and US officials were on the defense.
A look at the best news photos from around the world.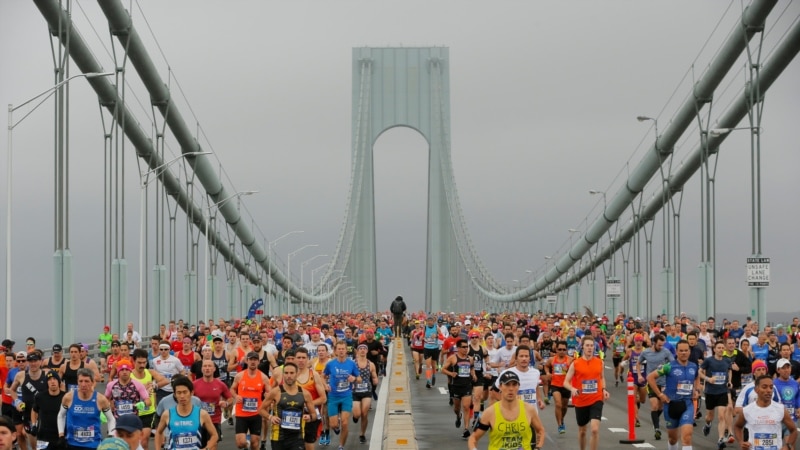 ---
The Paradise Papers reportedly name Donald Trump's Commerce Secretary Wilbur Ross for not disclosing business ties to the Kremlin. Watch the video to find out how and whether or not the Commerce Dept is responding.
Next Page of Stories
Loading…
Page 5
Next Page of Stories
Loading…
Page 6
Next Page of Stories
Loading…
Page 7
Next Page of Stories
Loading…
Page 8
Signed in as mikenova
Share this story on NewsBlur
Shared stories are on their way…
Palmer Report: Mike Pence is in deep shit social media in trump campaign – Google News: Mr. Facebook Goes to Washington – AdAge.com donald trump racketeering – Google News: How the FBI won 'the World Cup of fraud' as Fifa scandal arrives in court – The Guardian trump authoritarianism – Google News: Being Trump's Mouthpiece … 
Continue reading

 "7:29 AM 11/6/2017 – Palmer Report: Mike Pence is in deep shit"
By Rosalind S. Helderman, Tom Hamburger and Carol D. Leonnig / The Washington Post
WASHINGTON — After questions emerged about whether campaign foreign policy adviser Carter Page had ties to Russia, President Donald Trump called him a "very low-level member" of a committee and said that "I don't think I've ever spoken to him."
When it was revealed that his son met with a Russian lawyer at Trump Tower, the president told reporters that "zero happened from the meeting" and that "the press made a very big deal over something that really a lot of people would do."
And, last week, with the revelation that adviser George Papadopoulos had pleaded guilty to lying to federal agents about his efforts to arrange meetings between Moscow and the Trump campaign, the president derided him as a "low-level volunteer."
While Trump has sought to dismiss these Russia ties as insignificant, or characterized the people involved in them as peripheral figures, it has now become clear that special counsel Robert Mueller views at least some of them as important pieces of his sprawling investigation of Russian meddling in last year's presidential campaign.
Documents released last week as part of Papadopoulos' guilty plea show that Mueller's team is deeply interested in the Trump campaign's operations, including possible links to Moscow, at even the lowest levels. And Mueller's interest in Russian contacts may extend to Trump's business, as well, with the special counsel's office recently asking for records related to a failed 2015 proposal for a Moscow Trump Tower, according to a person familiar with the request.
A key question in the investigation – and one that hangs over Trump's presidency – is whether these instances add up to a concerted Russian government effort to probe and infiltrate the Trump campaign, or whether they were isolated coincidences and, therefore, inconsequential. Ultimately, Mueller must decide whether anyone in Trump's orbit coordinated with the Russians, and, if so, if such actions were illegal or just unseemly. Collusion itself is not a crime.
The new court filings, along with recent interviews and other documents reviewed by The Washington Post, reveal more details than were previously known about the extent to which Trump's campaign became a magnet for people who believed U.S. policy toward Russia should be retooled – and for Russians who agreed.
In all, documents and interviews show there are at least nine Trump associates who had contacts with Russians during the campaign or presidential transition. Some are well-known, and others, such as Papadopoulos, have been more on the periphery.
Trump's one-time campaign chairman, Paul Manafort, had extensive ties to Russian business interests, remained in close touch with a Russian colleague, and discussed holding private campaign briefings for a Russian businessman close to Russian President Vladimir Putin.
A top Trump Organization attorney, Michael Cohen, corresponded through intermediaries with Moscow property developers about trying to build a Trump Tower there.
Donald Trump Jr.'s meeting with the Russian attorney at Trump Tower in New York came after promises that the Russians had dirt on Hillary Clinton they wanted to share with the Trump campaign. Trump's son-in-law, Jared Kushner, was also at that meeting, as well as a December encounter with Russia's ambassador in which Kushner suggested setting up a secret communications channel between the Trump transition team and the Kremlin.
Papadopoulos repeatedly tried to work with Russians to set up a meeting between Trump and Putin. Page traveled to Moscow during the campaign. Another foreign policy adviser, J.D. Gordon, met with the Russian ambassador on the sidelines of the Republican National Convention.
The Russian ambassador also met twice with then-Sen. Jeff Sessions, now Trump's attorney general, and discussed sanctions with Trump's incoming national security adviser, Michael Flynn, during the presidential transition – a conversation that later led to Flynn's resignation.
Russian government officials have rejected the notion that any contacts with Trump's campaign or business were directed by the government or part of any effort to interfere with the U.S. presidential election.
Trump in the past denied that he or his associates communicated with Russia during the campaign. Now, he and his allies are seeking to minimize the importance of the contacts that have emerged.
"I think the American public can fully appreciate that those are isolated, obviously disconnected events, quite small in number for a presidential campaign," said Ty Cobb, a White House lawyer. "Nothing about the actual facts published to date suggests that the president while he was a candidate ever met a Russian, ever spoke to a Russian, or colluded with anybody."
Experts who have studied Russian tactics see something different: a picture emerging of a concerted and multifaceted Kremlin effort to infiltrate Trump's campaign.
"You've got some consistency here in terms of the Russian tradecraft … The general pattern of Russians appearing to try to find soft spots, to find the soft underbelly of the campaign to make contact," said Steve Hall, who retired from the CIA in 2015 after 30 years running and managing Russia operations. "I just think there's way too much smoke out there for there to be absolutely no fire."
Even if there was fire from the Russian side, it remains unclear how those within the Trump campaign reacted. In the case of Papadopoulos, new court filings show he shared his contacts with the Russians in at least one meeting with Trump and Sessions and other times with Trump's campaign manager and lower level staffers. At times, according to emails described to The Post, he was rebuffed. But in one August 2016 email exchange cited by prosecutors, national campaign co-chairman Sam Clovis encouraged Papadopoulos to meet with Russian officials, writing, "Make the trip, if it is feasible."
The release of the Papadopoulos guilty plea came amid a dramatic week in Washington that underscored the potential peril for Trump and his inner circle and revealed more details of Russia's apparent efforts to meddle in the U.S. election in multiple ways.
Facebook and other social media companies provided more details about how their platforms were manipulated through what outside researchers have said was a sophisticated campaign to mimic American political conversation with the intention of shaping the behavior of U.S. voters – and in some cases by remotely organizing political rallies in American cities.
Facebook, for instance, acknowledged that on its platform alone, posts created by Russian operatives may have been seen by as many as 126 million users. That's in addition to 11 million potentially reached by Russian-bought Facebook ads, and 20 million by posts on Instagram, which Facebook owns. Facebook has said it is working to improve the security of its platform.
The use of social media came in addition to elements of the Russian operation that were identified months ago by the U.S. intelligence community – including the hacking of emails from the Democratic National Committee and Democratic officials that were spread during the campaign's final months via WikiLeaks.
The first sign that Russians might have been interested in connecting with Trump came soon after his June 2015 announcement that he was running for president.
At a town hall meeting in Las Vegas the following month, a young Russian gun rights activist named Maria Butina found her way to a microphone and asked the Republican candidate to describe his foreign policy, "especially in the relations with my country."
Trump promised that if elected he would improve relations. "I know Putin and I'll tell you what, we get along with Putin," Trump said.
Butina, who did not respond to requests for comment last week, told The Post in April that her question to Trump was "happenstance" and that she has never been an employee of the Russian government.
As the campaign progressed, Trump broke with the skepticism of Moscow embraced by the foreign policy establishment in both parties. He consistently expressed admiration for Putin, questioned long-held assumptions about future support for NATO and the value of sanctions against Russia for its invasion of Crimea.
Some with long personal and business ties to Russia practically elbowed their way into the campaign.
Longtime Republican operative Paul Manafort had not been involved in a U.S. political campaign for years until he tracked down one of Trump's oldest friends, Thomas Barrack Jr., not long after Trump lost the Iowa caucuses and asked to be connected.
"Paul came to me and said, 'I really need to get to [Trump], I think I can be really effective at the convention,' " Barrack said in a recent interview.
He was hired in March 2016 and named campaign chairman two months later.
Manafort, who was charged last week as part of Mueller's probe with money laundering, making false statements and failing to register as a foreign lobbyist, had worked for Russia-friendly politicians in Ukraine and had in the past undertaken multimillion-dollar business deals with Russian aluminium magnate Oleg Deripaska.
Manafort pleaded not guilty, and his attorney told reporters that the charges were "ridiculous."
During his five months working for the Trump campaign, he had repeated contact with a Russian employee of his Kiev office, including two in-person meetings.
The assistant, Konstantin Kilimnik, is a Russian army veteran who has told associates he used to work with Russian military intelligence. Kilimnik, in a statement earlier this year to The Post, denied intelligence ties.
Over email, Manafort asked Kilimnik to pass a message to Deripaska, offering "private briefings" about Trump's campaign. Manafort's spokesman has said the emails represented an "innocuous" effort to collect past debts, and he had envisioned "routine" briefings for Deripaska. A spokeswoman for Deripaska has said he never received the message and that no briefings were held.
In court papers released last week, prosecutors said Manafort and a "Russian national who is a long-standing employee" of Manafort's lobbying firm served as "beneficial owners and signatories" on bank accounts that Manafort used to shift money around the world. The description matches Kilimnik. They also said his company has employees in both Ukraine and Moscow and noted his "connections to Ukrainian and Russian oligarchs."
One of Trump's campaign foreign policy advisers, Carter Page, had lived and worked in Moscow and produced a trail of writings proposing repairing relations between the United States and Russia.
Like Manafort, Page volunteered himself to the campaign, snagging an introduction from New York Republican chairman Ed Cox. Cox, who told The Post in May that Page had reached out to him in early 2016 asking to be connected to the Trump campaign, described Page as "very informed and up to date on things."
Trump announced Page's role in March 2016, and in July, Page traveled to Moscow and spoke at a Russian university.
Other than briefly greeting a deputy minister who attended his speech, Page has denied government contacts on the trip and said scrutiny of him is the result of Democratic persecution for his pro-Trump views. Page answered questions last week before the House Intelligence Committee, which is expected to release a transcript in the coming days.
Papadopoulos too appears to have volunteered himself, first to the campaign of another Republican presidential candidate, Ben Carson, and later to Trump's team.
Court documents show that he had repeated contacts with a Russian woman and a man with ties to Russia's foreign ministry, starting days after he was named a Trump adviser in March 2016 and extending for months.
In April, he was told by a London-based professor that the Russians had dirt on Clinton, including thousands of her emails.
Other Russia contacts came through more established members of Trump's world.
Cohen, a lawyer for the Trump Organization and a close confidante of the president, fielded two requests during the campaign from Russians interested in building a Trump Tower in Moscow.
Cohen quickly declined one that arrived in late 2015, a proposal submitted through an intermediary on behalf of a billionaire Russian property developer.
But Cohen was engaged on the other Russian tower proposal, which came from Moscow developer Andrei Rozov and has recently drawn Mueller's attention. That plan had come to Cohen through a friend, a Russian-American former Trump business partner named Felix Sater, who Cohen has said encouraged him to make visits to Russia.
Trump signed a letter of intent to further explore the proposal with Rozov's company in October 2015.
Rozov has not responded to requests for comment.
Sater has acknowledged the effort, saying it was "abandoned" by the Trump Organization. Sater's attorney, Robert Wolf, declined to comment.
Cohen has said that he never visited Russia and that the tower plan, which was canceled in January 2016, was "simply one of many development opportunities" the Trump Organization has fielded over the years. His attorney declined to comment.
Meanwhile, Russia's ambassador to the United States, Sergey Kislyak, was seeking to reach out to Trump's circle.
After attending a foreign policy address from the rising candidate in April 2016, where he briefly greeted Trump and was seated in the front row, Kislyak then met at an event on the sidelines of Republican National Convention with Trump aides Page and Gordon. The ambassador met at another event with Sessions.
Sessions met again with Kislyak in his Capitol Hill office in September. Sessions has said he accepted the meeting in his role as a senator rather than as a representative of the campaign.
The Kislyak meeting with Kushner during the presidential transition, in which the two discussed setting up the secret communications channel, has also drawn the interest of investigators. The Post reported earlier this year that Kushner suggested using Russian diplomatic facilities in an apparent effort to protect their discussions from monitoring, and that Kislyak reported the idea to his superiors in Moscow, according to intercepts of Russian communications that were reviewed by U.S. officials.
Mueller's team is also probing the Trump Tower meeting held by Trump Jr. and the Russian lawyer, interviewing one of the participants before a grand jury in August.
Trump Jr. has said he believes the Russian attorney sought the gathering under false pretenses, that she shared no information about Clinton and that he had no further communication with her or her representatives.
But it was not Trump Jr.'s only interaction with people tied to Moscow during the campaign.
A top Russian central bank official and former lawmaker, Alexander Torshin, told Bloomberg that he sat with Trump Jr. at a National Rifle Association dinner in spring 2016, though a White House official has said the two exchanged only a brief greeting.
Then, in October, just weeks before the election, Trump Jr. delivered a paid speech in Paris to the Center of Political and Foreign Affairs, a French think tank that advocates the Russian position on some foreign policy issues.
Randa Kassis, a founder of the group, told The Post on Friday that she went to Moscow shortly after the November election and briefed Russian deputy foreign minister Mikhail Bogdanov on the speech.
Trump Jr's speech in Paris was first reported by the Wall Street Journal. Alan Futerfas, a lawyer for Trump Jr., declined to comment.
Some potential contacts with Russians are not fully understood.
The United Arab Emirates arranged a secret meeting shortly before Trump's inauguration between Blackwater founder Erik Prince and a Russian close to Putin as part of an apparent effort to establish a back-channel line of communication between Moscow and the president-elect, U.S., European and Arab officials told The Post earlier this year. Prince had no formal role with the Trump campaign or transition team, and a Prince spokesman that the meeting "had nothing to do with President Trump." But officials told The Post that Prince presented himself as an unofficial envoy for Trump to high-ranking Emiratis involved in setting up his meeting with the Putin confidant.
Butina, the woman who had first questioned Trump about Russia after he became a candidate, reappeared later in the campaign.
She was part of a group that sought a meeting with the campaign in June 2016 to discuss the persecution of Christians around the world, according to Rick Clay, a politically connected former Iraq war contractor who conveyed the request to the campaign. Clay said Trump adviser Rick Dearborn turned down the request, which was first reported by CNN.
"They made the right call," Clay said.
Read the whole story
· · · · · · · · · · ·
 social media in trump campaign – Google News
Vice President Mike Pence has been keeping a remarkably low profile lately, presumably under the premise that if he keeps his head down long enough, he might inherit the presidency by default. But even as it becomes increasingly clear that Donald Trump isn't going to survive his catastrophically exploding Trump-Russia scandal, Pence now is facing a huge problem of his own – and it's about to get much worse for him.
The arrest of Donald Trump's campaign chairman Paul Manafort was already a huge problem for Mike Pence. For reasons known only to them, Pence and Manafort were regularly communicating by phone while Pence was in charge of the Trump transition team, for reasons that could not have been above-board. Actually those reasons may also be known to investigators, as Manafort was under wiretap surveillance during that same timeframe; it's not known if the phone calls between Manafort and Pence were picked up. Now that the legal system is about to pick Manafort to pieces, his weird secret connection to Pence may become public. However, Pence is about to face an entirely different problem.
The arrest of Michael Flynn is now reportedly imminent. During the transition period, Democratic Congressman Elijah Cummings sent a letter to Mike Pence, informing him that Flynn was taking dirty money from foreign governments. Pence ignored this letter and, in his role as head of the transition team, allowed Flynn to be named National Security Adviser anyway. When Flynn's Russian connections were later exposed, Pence lied on national television just to protect Flynn.
Michael Flynn's arrest will set his criminal case in motion, and in the process it should expose the real reason Mike Pence was covering for Flynn all along. If Pence was actively trying to cover up Flynn's crimes – and it sure looks like he was – then it's difficult to imagine Pence surviving. It's entirely possible that Donald Trump could be ousted, Pence could inherit the presidency, and then Pence could be ousted not long after.
The post Mike Pence is in deep shit appeared first on Palmer Report.
 Palmer Report
 US elections and russia – Google News
Next Page of Stories
Loading…
Page 9
Next Page of Stories
Loading…
Page 10
Next Page of Stories
Loading…
Page 11
_________________________________
M.N.: Interpretation: "Son, Un-tony-o". – 11.6.17
San Antonio church shooting
san antonio church shooting – Google News
This RSS feed URL is deprecated
Tue, 07 Nov 2017 19:00:42 GMT
This RSS feed URL is deprecated, please update. New URLs can be found in the footers at https://news.google.com/news
Texas church shooter 'was there to kill everybody,' source says – ABC News
Mon, 06 Nov 2017 22:46:23 GMT
BREAKING: Church Shooting Near San Antonio – National Review
Mon, 06 Nov 2017 05:15:24 GMT

National Review

BREAKING: Church Shooting Near San Antonio

National Review

Update 11:45 p.m.: The suspected 

shooter

 reportedly purchased the Ruger AR-556 rifle he used in the 

shooting

 from an Academy Sports & Outdoors store in 

San Antonio

 last year. He apparently indicated no disqualifying criminal history on the forms he …
New developments in the Sutherland Springs Texas church shooting – mySanAntonio.com
Tue, 07 Nov 2017 01:08:38 GMT
HEB employee among victims killed in Texas church shooting – mySanAntonio.com
Mon, 06 Nov 2017 22:07:46 GMT
After Church Shooting, San Antonio Journalist Talks To Members Of 'Tight-Knit' Community – NPR
Mon, 06 Nov 2017 02:18:00 GMT
Worst mass shooting in Texas History claims 26 at a church near San Antonio – mySanAntonio.com
Mon, 06 Nov 2017 07:35:00 GMT
Pope offers condolences for Texas church shooting – mySanAntonio.com
Tue, 07 Nov 2017 16:05:41 GMT
5-year-old Texas church shooting victim fights for life at University Hospital – WOAI
Tue, 07 Nov 2017 05:48:45 GMT
Gunman opens fire in church near San Antonio, killing 26 people – KTRK-TV
Mon, 06 Nov 2017 01:29:32 GMT
Ryan: Those Critical Of Church Shooting Response 'Don't Understand' Faith – TPM
Tue, 07 Nov 2017 14:35:13 GMT
–
M.N.: Interpretation: "Son, Un-tony-o". – 11.6.17 San Antonio church shooting   – Saved Stories Saved Stories – None Multiple killed and wounded in Texas church shooting – FOX 7 Austin Several Dead In Church Shooting In Texas – NBCNews.com At Least 26 Dead in South Texas Church Shooting – Wall Street Journal Gunman opens fire in church … 
Continue reading

 "San Antonio church shooting – 11.5.17"
In April 2016, Kelley purchased the Ruger AR-556 rifle he used in the shooting from an Academy Sports & Outdoors store in San Antonio, …
Read the whole story
· · ·