Mike Nova's Shared NewsLinks
Inside the White House, Michael Flynn pushed proposal from company he said he had advised
The Russian billionaire next door: Putin ally is tied to one of D.C.s swankiest mansions – The Washington Post
The Russian billionaire next door: Putin ally is tied to one of DC's swankiest mansions – Washington Post
Mueller Probing Possible Deal Between Turks, Flynn During Presidential Transition
The latest Trump-Russia investigation news, explained – Vox
Trump-Russia investigation news: the latest developments, explained
From North Korea, With Dread
North Korea Fires a Ballistic Missile, in a Further Challenge to Trump
The Early Edition: November 29, 2017
Mike Flynn – Google Search
Mueller's Russia Probe May Now Include Flynn's DIA Tenure
Citing probes, military agency bars access to Flynn records
Mueller may be looking at Flynn's time as DIA chief: report | TheHill
Mueller may be looking at Flynn's time as DIA chief: report – The Hill
Trump Delusional – Google Search
Trump Not a Liar, Is Truly Delusional
New Reports Suggest Trump Might Not Be a Liar at All, But Truly Delusional – New York Magazine
Threat From North Korea No Longer Hypothetical, Arms Experts Warn
6 Months In, No End In Sight: Who's Who In The Vast Russia Imbroglio – NPR
Race and Class and What Happened in 2016 – New York Times
The Odyssey of a Turkish Trader Now Spilling His Secrets in U.S.
Should Trump Cooperate With Putin Over the Future of Syria? – Newsweek
Mike Nova's Shared NewsLinks
Tampa police arrest suspect Howell Emanuel Donaldson III in Seminole Heights killings
---
Tampa police seize gun, question person of interest in murder spree case
Skip
Tampa Police Chief Brian Dugan said officials are investigating a tip about a person with a gun at a McDonald's. (Tampa Police Department)
Authorities in Florida said Tuesday night that they have arrested the man responsible for a string of mysterious killings that left four people dead and shook frightened Tampa residents to their core.
The suspect, identified by Tampa Police Chief Brian Dugan as Howell Emanuel Donaldson III, was picked up for questioning Tuesday after someone reported that he had been at a McDonald's with a gun. Donaldson, 24, is believed to have worked at the fast food restaurant.
Donaldson was charged Wednesday with four counts of first-degree murder for the four fatal shootings, which began in early October in the Seminole Heights neighborhood and had stymied investigators — and terrified residents — for more than a month and a half.
The first three people were killed in an 11-day period, all within a one-mile radius.
The deaths drew the attention of national media as residents adjusted their daily routines. Foot traffic dried up, while people stopped lounging on their porches. Fear saturated the neighborhood, with talk of a serial killer.
Around 11 p.m. on Tuesday, Tampa officials gathered reporters at a news conference to announce the arrest.
Earlier in the day, Dugan said he felt optimistic about a tip that had come through and led them to someone they had brought in for questioning.
"It just felt right," he said. "I kind of had a feeling that we were going to get a break."
The police chief began his remarks by listing the names of the victims.
Benjamin Mitchell, an aspiring musician and community college student, was shot while standing at a bus stop on Oct. 9.
Monica Hoffa, a 32-year-old waitress, was shot and killed two days later.
On Oct. 19, Anthony Naiboa, a 20-year-old whose family said he had a mild form of autism, was walking home when he was killed nearby, police said.
Then, a reprieve from the mysterious killings. It lasted 26 days, before police responded to a shooting call and found 60-year-old Ronald Felton dead in the street, blocks from the other slayings.
An undated police handout shows Howell Emanuel Donaldson III's drivers license photo. (
Another victim, seemingly at random. The fourth one.
[ Fourth slaying stokes fear of a Tampa serial killer — and police say suspect may be an area resident ]
Dugan said police had little other information to release about Donaldson but wanted to publicize the arrest as detectives worked to finish charging paperwork for the sake of the neighborhood.
"We knew by coming out here tonight we'd probably create a lot more questions," Dugan told reporters. "But the real goal is to let the people of Seminole Heights be able to get a good night sleep. It's been 51 days that they've been terrorized in their neighborhood."
Dugan said that the police did not yet know about Donaldson's current connection to the neighborhood or the motives for the killings.
"In the battle between darkness and light, light has won," said Tampa Mayor Bob Buckhorn. "And tonight we're bringing someone to justice who doesn't deserve the right to walk among us."
The victims do not appear to be connected to one another by age, race or other demographic characteristics.
The investigation had taxed the city's police department as well as its residents. "Bring his head to me, all right?" Buckhorn had exhorted the police at one point.
Dugan said that officers had sifted through more than 5,000 tips as a reward grew to $35,000.
"It's been a very rough couple of months," Seminole Heights resident Renee Campbell told The Washington Post earlier this month. "We've had to change all of our patterns, if you will. We don't walk the dog anymore twice a day. We don't sit outside as much as we used to. We used to sit on the front porch and chat after dinner. Now we do it in the back yard, if we go out at all."
Jacqueline and Jose Melendez at a candlelight vigil for some of the Tampa shooting victims on Oct. 22. (Octavio Jones/The Tampa Bay Times via AP) (
Jon Silman in Tampa contributed to this report.
Read more:
'We don't open the door': How fear of a serial killer paralyzed this Florida community
'Twitter is part of the problem': FCC chairman lambastes company as net-neutrality debate draws heat
In the heart of coal country, EPA gets an earful about Clean Power Plan's fate
Inside the White House, Michael Flynn pushed proposal from company he said he had advised
---
Gunman killed in Reno after firing shots from high-rise condo
---
Lenexa Costco shooting: dispatch recordings reveal terror
---
The first dispatch alerting police to Costco in Lenexa Sunday asked patrol officers to "investigate a suspicious suspect…"
But then the dispatcher added: The caller "advises he is armed with a gun."
Radio traffic captured by Broadcastify over the next 10 minutes aired the intensifying terror as multiple calls came in describing what people in and outside the store feared was an active shooter.
In the end, police say, Ronald O. Hunt, 58, an Edwardsville-based trucker living out of the cab of his rig, was gunned down by an off-duty lawman who was among the shoppers inside the store.
The recordings reveal new details of what went on inside the Costco as dispatchers warned responding officers of an active shooter, although police do not yet have any indication Hunt ever fired his gun.
The man who shot Hunt — Kansas City, Kan., Police Capt. Michael Howell — was not injured, nor were any customers or employees.
The investigation into the shooting, and the search for why Hunt walked shouting into the store with a gun, still has much to learn, police said Tuesday.
The first call to 911 came at 11:09 a.m.
Dispatcher: Investigate suspicious suspect at Costco, 9350 Marshall — 9-3-5-0 Marshall … Older male in his 60s. (Reporting party) advises he is armed with a gun. Unknown if he pointed it at anybody at this time, we're still gathering.
After a pause, the scenario had grown more dire.
Dispatcher: We're getting several calls. Advise that the suspect is inside the store. Be advised he is an active shooter. They have not shot the weapon though.
Other dispatchers were relaying the information, alerting neighboring jurisdictions. Lenexa called on more units to respond.
Dispatcher: One of the (reporting parties) is advising he was pointing the gun at subjects. Wearing a cammo jacket. Supposedly he has a gun. He's going to be an active shooter, something like that. But he supposedly hasn't shot yet.
Then came one of the scant clues behind Hunt's apparent anger.
Dispatcher: When he entered the store the suspect was screaming something about the U.S. Marshals, pointing the weapon at people.
By 11:13 a.m. Lenexa officers arrived at the store. Dispatch passed on more information on the evacuation that had occurred and where they might encounter Hunt.
Dispatcher: All civilians should be out of the store, however they still have employees inside. The suspect was last seen headed to the back of the store near the meat counter.… They should be clearing the building. The possible suspect is going to be in the back of the store.
By 11:19 a.m., the Lenexa officers had been met by Howell and learned that Hunt had been shot. One of them radioed the news.
Lenexa officer: off-duty KCK officer advises the suspect is down, aisle 321, be advised he shot him. (Call for emergency medical units) for gunshot wounds. We haven't located him yet.
Dispatchers quickly relayed that information to responding law enforcement.
Dispatcher: Lenexa is advising they have shots fired and the suspect is down in aisle three.
By 11:20 a.m., fire units and paramedics were on their way. A dispatcher advised them where to go in the store and what they would find.
Dispatcher: Lenexa officer (says) he (Hunt) is not moving and the gun is away from him. They think he is deceased.
Inside the Costco shooting: what happened 1:03
More Videos
3:27
"OFF-DUTY KCK OFFICER ADVISES THE SUSPECT IS DOWN…"
0:47
ARMED MAN'S TRUCK WAS PARKED IN THE COSTCO PARKING LOT
2:25
'THERE'S SOMEONE WITH A GUN!' SAID ONE WITNESS AT COSTCO SHOOTING
2:46
OFF-DUTY KCK POLICE OFFICER WAS SHOPPING ALONE WHEN HE CONFRONTED MAN WITH GUN
1:03
INSIDE THE COSTCO SHOOTING: WHAT HAPPENED
1:48
OFF-DUTY OFFICER FATALLY SHOOTS MAN WITH GUN IN LENEXA COSTCO
3:13
SHAWNEE MOTHER DESCRIBES HER DAUGHTER'S SHOOTING DEATH IN LAWRENCE
0:58
"TO THINK THAT IT HAPPENED HERE IS CRAZY."
1:06
WITNESSES DESCRIBE THE SCENE IN LAWRENCE AFTER SHOOTING KILLS THREE, WOUNDS TWO OTHERS
1:03
SLAIN KCK TEEN IS REMEMBERED BY HIS YOUNGER BROTHER
Lenexa police say Ronald O. Hunt, 58, of Edwardsville, Kan., was killed by an off-duty KCK police captain inside the Lenexa Costco on Sunday. Here's what happened. Lenexa Police dispatch call from Broadcastify.
Neil Nakahodo, Mike Hendricks, Joe RobertsonThe Kansas City Star
Armed man's truck was parked in the Costco parking lot 0:47
More Videos
3:27
"OFF-DUTY KCK OFFICER ADVISES THE SUSPECT IS DOWN…"
0:47
ARMED MAN'S TRUCK WAS PARKED IN THE COSTCO PARKING LOT
2:25
'THERE'S SOMEONE WITH A GUN!' SAID ONE WITNESS AT COSTCO SHOOTING
2:46
OFF-DUTY KCK POLICE OFFICER WAS SHOPPING ALONE WHEN HE CONFRONTED MAN WITH GUN
1:03
INSIDE THE COSTCO SHOOTING: WHAT HAPPENED
1:48
OFF-DUTY OFFICER FATALLY SHOOTS MAN WITH GUN IN LENEXA COSTCO
3:13
SHAWNEE MOTHER DESCRIBES HER DAUGHTER'S SHOOTING DEATH IN LAWRENCE
0:58
"TO THINK THAT IT HAPPENED HERE IS CRAZY."
1:06
WITNESSES DESCRIBE THE SCENE IN LAWRENCE AFTER SHOOTING KILLS THREE, WOUNDS TWO OTHERS
1:03
SLAIN KCK TEEN IS REMEMBERED BY HIS YOUNGER BROTHER
ARMED MAN'S TRUCK WAS PARKED IN THE COSTCO PARKING LOT

Ronald O. Hunt, 58, of Edwardsville was killed by an off-duty KCK police captain inside the Lenexa Costco on Sunday. Police say he was apparently living in his truck, which was parked on the far east side of the Costco parking lot at the time of the shooting. According to reports, Hunt walked into the store screaming and holding a gun.
Ronald O. Hunt, 58, of Edwardsville was killed by an off-duty KCK police captain inside the Lenexa Costco on Sunday. Police say he was apparently living in his truck, which was parked on the far east side of the Costco parking lot at the time of the shooting. According to reports, Hunt walked into the store screaming and holding a gun.
Robert A. Cronkleton, Joe Robertson, Neil NakahodoThe Kansas City Star
Off-duty KCK police officer was shopping alone when he confronted man with gun 2:46
More Videos
3:27
"OFF-DUTY KCK OFFICER ADVISES THE SUSPECT IS DOWN…"
0:47
ARMED MAN'S TRUCK WAS PARKED IN THE COSTCO PARKING LOT
2:25
'THERE'S SOMEONE WITH A GUN!' SAID ONE WITNESS AT COSTCO SHOOTING
2:46
OFF-DUTY KCK POLICE OFFICER WAS SHOPPING ALONE WHEN HE CONFRONTED MAN WITH GUN
1:03
INSIDE THE COSTCO SHOOTING: WHAT HAPPENED
1:48
OFF-DUTY OFFICER FATALLY SHOOTS MAN WITH GUN IN LENEXA COSTCO
3:13
SHAWNEE MOTHER DESCRIBES HER DAUGHTER'S SHOOTING DEATH IN LAWRENCE
0:58
"TO THINK THAT IT HAPPENED HERE IS CRAZY."
1:06
WITNESSES DESCRIBE THE SCENE IN LAWRENCE AFTER SHOOTING KILLS THREE, WOUNDS TWO OTHERS
1:03
SLAIN KCK TEEN IS REMEMBERED BY HIS YOUNGER BROTHER
OFF-DUTY KCK POLICE OFFICER WAS SHOPPING ALONE WHEN HE CONFRONTED MAN WITH GUN

Kansas City, Kan., off-duty police Capt. Michael Howell was shopping alone at a Lenexa Costco when he shot and killed a man screaming while holding a handgun as shoppers fled. KCK Fraternal Order of Police Lodge President Scott Kirkpatrick has been in contact with Howell since the shooting. Video by John Sleezer and Ian Cummings/The Kansas City Star
Kansas City, Kan., off-duty police Capt. Michael Howell was shopping alone at a Lenexa Costco when he shot and killed a man screaming while holding a handgun as shoppers fled. KCK Fraternal Order of Police Lodge President Scott Kirkpatrick has been in contact with Howell since the shooting. Video by John Sleezer and Ian Cummings/The Kansas City Star
John Sleezer, Ian CummingsThe Kansas City Star
'There's someone with a gun!' said one witness at Costco shooting 2:25
More Videos
3:27
"OFF-DUTY KCK OFFICER ADVISES THE SUSPECT IS DOWN…"
0:47
ARMED MAN'S TRUCK WAS PARKED IN THE COSTCO PARKING LOT
2:25
'THERE'S SOMEONE WITH A GUN!' SAID ONE WITNESS AT COSTCO SHOOTING
2:46
OFF-DUTY KCK POLICE OFFICER WAS SHOPPING ALONE WHEN HE CONFRONTED MAN WITH GUN
1:03
INSIDE THE COSTCO SHOOTING: WHAT HAPPENED
1:48
OFF-DUTY OFFICER FATALLY SHOOTS MAN WITH GUN IN LENEXA COSTCO
3:13
SHAWNEE MOTHER DESCRIBES HER DAUGHTER'S SHOOTING DEATH IN LAWRENCE
0:58
"TO THINK THAT IT HAPPENED HERE IS CRAZY."
1:06
WITNESSES DESCRIBE THE SCENE IN LAWRENCE AFTER SHOOTING KILLS THREE, WOUNDS TWO OTHERS
1:03
SLAIN KCK TEEN IS REMEMBERED BY HIS YOUNGER BROTHER
Joe Robertson: 816-234-4789, @robertsonkcstar
The Russian billionaire next door: Putin ally is tied to one of D.C.s swankiest mansions – The Washington Post
---
When Washington's grand Haft mansion near Embassy Row changed hands in 2006, it was one of the most expensive home sales in the history of the city — and one of its most mysterious.
The 23,000-square-foot, seven-bedroom home — featuring Italian marble floors and a chandelier that had once hung in the Paris Opera House — was sold by discount retail magnate Herbert Haft's widow for $15 million in cash to a company incorporated in Delaware, according to filings. The buyer was never identified.
But interviews and documents reveal for the first time that the mansion is connected to a Russian billionaire who is a key ally of Russian President Vladi­mir Putin and a longtime business associate of Paul Manafort, the recently indicted former chairman of President Trump's campaign.
The Washington Post found that for more than a decade, Russian aluminum magnate Oleg Deripaska has secretly held ties to one of Washington's most prestigious addresses, a property in the heart of the city that is surrounded by powerful political figures and foreign embassies.
In May, White House counselor Kellyanne Conway and her family purchased the home next door for $7.7 million. Vernon Jordan, a close adviser to President Bill Clinton, lives across the street.
Several people familiar with the mansion told The Washington Post that Deripaska was known to them as the property's owner. He directed major renovations and has visited the house several times since 2010, they said. A New York-based company called Gracetown that oversees the property is run by a business associate of Deripaska's, corporate filings show.
The stone edifice, ringed with security cameras, is located on less than an acre behind a high gate on a winding street near Embassy Row. It is less than half a mile from the Naval Observatory, the home of Vice President Pence, and about a mile from the Russian Embassy.
Some of the city's most prominent figures live just on the other side of Rock Creek, including former president Barack Obama and Trump's daughter and son-in-law, White House aides Jared Kushner and Ivanka Trump.
Charles Davidson, executive director of the Kleptocracy Initiative at the Hudson Institute, said the mansion is a striking example of how the world's uber-wealthy can quietly invest in high-end real estate, obscuring their identities through front companies.
"This could be the most spectacular example of it yet — right in our midst," he said.
Lawyers for Deripaska in New York and London and his spokeswoman in Moscow did not respond to requests for comment.
With a net worth recently estimated by Forbes at $5.2 billion, Deripaska, 49, is one of Russia's richest men and considered part of Putin's inner circle. A U.S. diplomatic cable from 2006, published by WikiLeaks, referred to Deripaska as "among the 2-3 oligarchs Putin turns to on a regular basis."
News photographers captured images of Deripaska conferring with Putin earlier this month during trade meetings in Vietnam that were also attended by President Trump.
Deripaska is known to own a luxury yacht, a private plane and has held property in various cities such as Tokyo and London, according to news reports.
But he has fought to keep secret details of his assets in the United States. In a pending lawsuit in New York related to another Russian-born businessman's claims that Deripaska owes him money, Deripaska has argued that his contact with the United States is too minimal for the state's courts to assert jurisdiction over him. His lawyers successfully argued that hundreds of pages of documents that detail his business and his footprint in this country should be kept under seal, asserting they contain no "information that is of public interest or concern."
However, public portions of the filings show that Deripaska said that he established a trust in the British Virgin Islands that purchased two homes in Manhattan — a $4.5 million townhouse in the West Village in 2006 and a different $42.5 million house on the Upper East Side in 2008. Each was purchased by separate companies controlled by the billionaire.
The Haft home was not mentioned in the public court documents. D.C. property records show it was purchased in 2006 by yet another entity: a limited-liability company incorporated that year in Delaware called Hestia International, named for the Greek goddess of home and hearth.
The seller was Myrna Ruben Haft, whose marriage to discount retail magnate Herbert Haft two weeks before his 2004 death had sparked headlines and legal action by his children. She had put the home on the market for $20 million.
In an interview, Haft said she did not know the identity of the buyer and had simply been thankful at the time that the sale was conducted quickly and discreetly. "The whole process was done very confidentially," she said.
A man who answered the buzzer at the house's gate last week referred questions about the property to a New York company called Gracetown Inc. A SUV parked in the home's driveway is registered to Gracetown, public records show.
According to New York corporate records, Gracetown's chief executive is a Graham Bonham-Carter, a second cousin to the actress Helena Bonham-Carter. He lives in London and, according to his LinkedIn profile, works for a company called Terra Services, which British regulatory filings show is owned by Deripaska. He did not respond to requests for comment sent through Facebook and LinkedIn.
People who have seen the mansion since the 2006 sale said the interior has been largely gutted and refurbished. D.C. construction permits show that the kitchen was remodeled and some of the house's 11.5 bathrooms were overhauled in the last decade. In addition, the basement was redone, a rear terrace was reconstructed and a new pool and elevator were installed.
The mansion includes a cinema in the basement, a commercial-grade kitchen and a dining room that seats 16.
Deripaska got his start in the aluminum business, thriving in the Wild West days of 1990s post-Soviet capitalism. Since then, he has expanded his business empire into energy, agriculture and aviation.
He has also been a business associate of Manafort's, paying the U.S. political operative to serve as an investment consultant after Manafort began work as a consultant in Ukraine in 2005.
In 2014, Deripaska filed suit in the Cayman Islands, alleging that Manafort had disappeared after taking nearly $19 million intended for investments and failing to account for the funds.
It is not clear how that dispute was settled, but last year, while serving as Trump's campaign chairman, Manafort wrote emails to a Russian former employee indicating he would be willing to conduct "private briefings" about the campaign for Deripaska. Manafort's spokesman has said the emails were an innocuous effort to collect past debts, and Deripaska's spokeswoman has said he never got the message and received no briefings. Deripaska has denied any involvement with the U.S. presidential election.
[Manafort offered to give Russian billionaire 'private briefings' on 2016 campaign]
Deripaska's lawyers said in court documents that he has been generally barred from visiting the United States because the U.S. government has refused to extend him visas — meaning he has not been able to visit his Washington home at will.
The Wall Street Journal reported in 2007 that Deripaska's visa struggles stem from suspicions that he had been involved in organized crime, an allegation he has long denied.
Putin has publicly bemoaned Deripaska's visa problems and top Russian officials have routinely raised the matter in private meetings with their U.S. counterparts, according to former U.S. officials familiar with the appeals.
Deripaska did enter the United States a handful of times using a diplomatic passport, issued to him by the Russian government so he could help assist at summit meetings and other trade missions, according to documents filed in the New York court case.
People traveling on a diplomatic visa are generally barred from conducting personal business, said David Leopold, a former president of the American Immigration Lawyers Association.
Deripaska said in a 2016 court filing that he has had difficulty getting a visa to travel to the United States but used his diplomatic passport to visit New York 10 times since 2009.
People familiar with the D.C. home said that, on some of those trips, he also visited Washington, staying at the house and reviewing renovations.
It is unclear when Deripaska most recently visited — and whether any of his neighbors know of his tie to the property.
Conway did not respond to requests for comment.
Jordan, a Washington lawyer who was a close friend of Bill Clinton and lives across the street from the mansion, said he did not know who owned the home.
"I get to look at it when I'm turning onto my street," he said. "Nobody's ever there. It seems like it's abandoned. But they do a good job with the trees and the shrubbery."
Carol D. Leonnig, Tom Hamburger and Juliet Eilperin contributed to this report.
The Russian billionaire next door: Putin ally is tied to one of DC's swankiest mansions – Washington Post
---
Mueller Probing Possible Deal Between Turks, Flynn During Presidential Transition
---
WASHINGTON — Federal investigators are examining whether former National Security Adviser Michael Flynn met with senior Turkish officials just weeks before President Donald Trump's inauguration about a potential quid pro quo in which Flynn would be paid to carry out directives from Ankara secretly while in the White House, according to multiple people familiar with the investigation.
Investigators for Special Counsel Robert Mueller's probe into Russia's interference with the U.S. presidential election recently questioned witnesses about the alleged December 2016 meeting between Flynn and senior Turkish officials, two people knowledgeable with the interviews said. The questions were part of a line of inquiry regarding Flynn's lobbying efforts on behalf of Turkey.
Four people familiar with the investigation said Mueller is looking into whether Flynn discussed in the late December meeting orchestrating the return to Turkey of a chief rival of Turkish President Recep Tayyip Erdoğan who lives in the U.S. Additionally, three people familiar with the probe said investigators are examining whether Flynn and other participants discussed a way to free a Turkish-Iranian gold trader, Reza Zarrab, who is jailed in the U.S. Zarrab is facing federal charges that he helped Iran skirt U.S. sanctions.
Mueller Probing Possible Deal Between Turks, Flynn During Presidential Transition 1:46
autoplay autoplay
Mueller is specifically examining whether the deal, if successful, would have led to millions of dollars in secret payments to Flynn, according to three sources familiar with the investigation.
Related: Mueller Has Enough Evidence to Bring Charges in Flynn Investigation
The meeting allegedly took place at the upscale 21 Club restaurant in New York, just blocks away from Trump Tower, where Flynn was serving on the presidential transition team. Flynn was offered upwards of $15 million, to be paid directly or indirectly, if he could complete the deal, according to two sources familiar with the meeting.
It is unclear how Flynn, as national security adviser, could have successfully carried out either alleged request. But any deal in which a government official would be bribed to secretly act on behalf of a foreign government could potentially constitute multiple federal crimes.
Investigators also are looking into what possible role Flynn's son, Michael G. Flynn, may have played in any such efforts. The younger Flynn worked closely with his father at his lobbying firm, Flynn Intel Group.
Related: Flynn's Son Is Subject of Federal Probe
In a statement, the elder Flynn's lawyers, led by Robert Kelner, said that "out of respect for the process of the various investigations" regarding the 2016 campaign, they have avoided responding to every "rumor or allegation" in the media. "But today's news cycle has brought allegations about General Flynn, ranging from kidnapping to bribery, that are so outrageous and prejudicial that we are making an exception to our usual rule: they are false."
The younger Flynn's lawyer, Barry Coburn, declined comment.
Sources: Mueller Investigating Possible Flynn, Turkish Govt. Deal 2:23
autoplay autoplay
The elder Flynn was fired in February after just 24 days as Trump's national security adviser when it became public that he misled Vice President Mike Pence and other Trump officials about his conversations with the Russian ambassador to the U.S.
NBC News reported Sunday that federal investigators looking into Russia's intervention in the 2016 election and possible collusion between Moscow and the Trump campaign have gathered enough evidence to bring charges in the investigation into Flynn.
The grand jury is continuing to interview witnesses with knowledge of Flynn's business activities over the next week, two people familiar with the deliberations said.
Erdoğan has repeatedly pressed U.S. officials to extradite the cleric, Fethullah Gülen, who lives in Pennsylvania. Turkey blames Gülen for the attempted coup in that country in July 2016. Erdoğan also has repeatedly raised Zarrab's case with U.S. officials.
Rudy Giuliani, who was a top Trump campaign surrogate alongside Flynn, is part of Zarrab's defense team. The New York Times reported that Giuliani met with Erdoğan in late February and discussed an agreement under which Zarrab would be freed in exchange for Turkey's help furthering U.S. interests in the region.
Speaking to reporters after the meeting, Erdoğan said he had previously raised Zarrab's case with then-Vice President Joe Biden and suggested Preet Bharara, the U.S. attorney in Manhattan, was acting on behalf of supporters of Gülen, according to the Turkish newspaper Hürriyet. Trump fired Bharara this past March.
NBC News reported Sunday that federal investigators were looking into whether Flynn tried to push for the return of Gülen to Turkey once in the White House in exchange for millions of dollars, and that Trump administration officials asked the FBI to review the Gülen case anew. Officials said the FBI denied the request because Turkey had not provided any new evidence in the case, which was reviewed by the Obama administration.
Extradition requests are processed through the State Department and U.S. justice system and are not determined by the White House or other agencies.
The possibility of the multimillion-dollar deal involving Flynn and Turkey arose as investigators examined Flynn's past dealings with foreign governments.
Flynn was paid $530,000 last year during the 2016 campaign for work he did during the campaign that the Justice Department says benefited the Turkish government. Flynn did not register as a foreign agent at the time, as is required in the U.S. for anyone working for a foreign government. His lawyer later said Flynn didn't need to register because his client was a Turkish businessman not a government official, though he opted to do so retroactively.
According to Flynn's Justice Department filing, his firm, Flynn Intel Group, was hired to gather information about Gülen, and to produce a short film about its findings.
The contract ended the day after Trump won the election.
As a top foreign policy adviser on the Trump campaign at the time, and then as national security adviser, Flynn played a leading role in shaping Trump's policy decisions on Turkey.
Among Flynn's decisions as incoming national security adviser was telling the outgoing national security adviser, Susan Rice, not to move forward with a plan President Barack Obama approved to arm Syrian Kurds in the ISIS fight. Turkey opposed the plan.
Obama officials, who had notified Flynn of the plan in early January because it would continue on Trump's watch, said they were surprised. Flynn said he didn't trust Obama on the plan, which the Trump administration approved after he was fired as national security adviser.
The decision on arming the Kurds came several weeks after Flynn held that key meeting with Turkish officials where the alleged deal for a "grab fee" for Gülen was discussed.
The latest Trump-Russia investigation news, explained – Vox
---
Trump-Russia investigation news: the latest developments, explained
---
It's been a relatively quiet period for the Trump-Russia investigation since news of its first indictments dropped in late October — but a series of recent reports could give some clues about what special counsel Robert Mueller might do next.
First, reports have indicated that President Trump's former national security adviser Michael Flynn may at least be exploring the possibility of making a deal with Mueller's team. The question of whether Flynn flips and gives Mueller incriminating information about other Trump officials or the president himself could turn out to be tremendously important.
Second, Mueller's investigators have already interviewed several top current and former White House aides, and they plan to interview several more in the coming weeks, including White House counsel Don McGahn, communications director Hope Hicks, and a communications aide who's worked closely with Jared Kushner.
Third, we learned this week that Turkish gold trader Reza Zarrab, who had been charged with orchestrating a scheme to avoid Iran sanctions, has agreed to become a government witness as part of a plea deal. And while Zarrab's prosecution is separate from Mueller's probe, his name has intriguingly come up in recent reports about Flynn's connections to the Turkish government.
Will Flynn flip?
With charges against Paul Manafort and Rick Gates filed — their trial is expected to begin in May 2018 — attention has turned to the other Trump associate who's appeared to be in very serious legal jeopardy: Michael Flynn.
Flynn has reportedly been under investigative scrutiny for a plethora of matters — ranging from whether he made false statements about his contacts with the Russian ambassador during the transition to whether he properly disclosed payments he received from Russian and Turkish interests to the broader matter of whether the Trump campaign colluded with Russia.
NBC News reported back on November 5 that, per "multiple sources familiar with the investigation," Mueller had enough evidence to bring charges in the Flynn investigation — and that those charges could implicate Flynn's son Michael Flynn Jr. of wrongdoing as well.
And over the ensuing days, reports suggested that the Flynns were in even more legal trouble than had previously been known. In particular, the Wall Street Journal reported that Mueller's team was investigating whether the pair had agreed to try to remove Turkish cleric Fethullah Gülen from the country in exchange for payments of millions of dollars. (Flynn's lawyer issued a statement denying the story.)
Then last week, the New York Times reported that Flynn's lawyers had informed President Trump's legal team that they could no longer share information about Mueller's case. This was interpreted as a sign that Flynn's team was exploring making a plea deal, in which he'd provide information in return for leniency in charging or sentencing (either for himself or for his son).
The most recent development is that on Monday morning, Flynn's attorney Robert Kelner met with Mueller's team, according to ABC News. It's still not entirely confirmed that they're discussing a cooperation deal, but it appears to be a strong possibility. Whether they'll arrive at such a deal and what it might entail remains unclear.
More White House aides will reportedly be interviewed soon
Don Emmert/AFP/GettyBut Mueller's team isn't only investigating what happened during the campaign. They're also looking into whether President Trump attempted to obstruct justice once in office — and they're asking White House staffers to give sworn statements about what they might know.
White House senior adviser Stephen Miller — who is very close to both Trump and Attorney General Jeff Sessions — was recently interviewed by Mueller's team, CNN reported. Former White House aides Reince Priebus and Sean Spicer were both questioned in October.
At these sessions, aides were reportedly questioned about Trump's firing of FBI Director James Comey earlier this year, and about the White House's response to Russia-related news stories.
Now at least three other aides are reportedly next on the docket for questioning: communications director Hope Hicks, White House counsel Don McGahn, and communications aide Josh Raffel.
Hicks has been part of Trump's inner circle since he launched his campaign and could have useful information about a host of matters, both from before the election and now. McGahn, meanwhile, will probably be asked about just what he did after he was told that Flynn had been giving false information about his contacts with Russians, as well as other matters.
But Mueller's interest in interviewing Raffel, an aide with a much lower profile, is particularly interesting. That's because Raffel is best known for working closely with Jared Kushner — which could suggest that Mueller is closely scrutinizing Kushner's activities.
The curious case of Reza Zarrab
Ozan Kose/AFP/GettyFinally, there's been a major new development in a news story that's a bit far afield from Mueller's investigation — but that could turn out to be related to it.
This is the separate case of Reza Zarrab, an extremely wealthy 34-year-old gold trader who has dual Turkish-Iranian citizenship and close ties to Turkish President Recep Tayyip Erdogan's inner circle.
Federal prosecutors indicted Zarrab in 2016 for what they alleged was his participation in a massive scheme to evade US sanctions on Iran by shipping gold to the country in exchange for oil and natural gas. Prosecutors also allege that high-ranking Turkish government officials were involved and took millions of dollars worth of bribes. Nine people were eventually indicted, but only two — Zarrab and banker Mehmet Hakan Atilla — were ever in US custody.
It's long been clear that Erdogan really, really did not want Zarrab's prosecution to go forward — and he's waged what the Washington Post's David Ignatius called an "extraordinary" campaign to try to stop it. This included public denunciations of the charges as a plot against his regime, private lobbying of Presidents Obama and Trump (and other administration officials) to try to get Zarrab released, and an unusual meeting in Turkey with Rudy Giuliani (who'd joined Zarrab's legal team earlier this year). The obvious explanation, of course, is that Erdogan fears Zarrab could implicate his own close associates or family members.
The Turkish president's effort to get Zarrab off the hook, it's now clear, has failed. Zarrab has become a cooperating witness for the US government as part of a plea deal, a prosecutor confirmed in court Tuesday. He is expected to take the stand on Wednesday as the case moves forward.
What could tie this matter to Mueller's probe, though, is a potential connection to Michael Flynn.
Flynn has already admitted that he was paid by Turkish interests while advising Trump during the presidential campaign. But recent reports have suggested that Mueller's team is examining whether Flynn continued to act on Turkey's behalf during the transition, when he was the national security adviser-in-waiting, and during his brief stint in the White House before his firing in February — and whether he may have been promised millions of dollars in return.
A meeting Flynn had with Turkish officials in mid-December 2016 has come under particular investigative scrutiny. That was the meeting where participants may have discussed a potential deal to deliver Fethullah Gülen, a Turkish cleric opposed to the regime who lives in the US, into Turkish custody, according to the Wall Street Journal.
But NBC News's Carol Lee and Julia Ainsley added the detail that Zarrab's case may have been discussed as well. They reported that "Mueller is specifically examining whether the deal, if successful, would have led to millions of dollars in secret payments to Flynn, according to three sources familiar with the investigation."
We don't yet know whether Flynn did anything untoward here, or whether Zarrab would even know about it if he did. Still, Zarrab's testimony this week will surely be closely watched — by both Erdogan's government and the Trump administration.
From North Korea, With Dread
---
<a href="http://NYTimes.com" rel="nofollow">NYTimes.com</a> no longer supports Internet Explorer 9 or earlier. Please upgrade your browser. 
LEARN MORE »
Signed in as mikenova
Share this story on NewsBlur
Shared stories are on their way…
North Korea Fires a Ballistic Missile, in a Further Challenge to Trump
---
North Korea said Wednesday that it had successfully tested its Hwasong-15, a newly developed ICBM that it said could deliver heavy nuclear warheads anywhere in the continental United States.
The country called the new missile its "most powerful" ICBM, saying it "meets the goal of the completion of the rocket weaponry system" North Korea has been developing for decades. North Korea's leader, Kim Jong-un, watched the launch, a broadcaster said, reading a prepared statement on the North's Central Television.
Experts said this latest launch — which landed west of the northern end of Honshu, Japan's largest island — exhibited characteristics that underscored the increasing sophistication of North Korea's program.
The missile flew higher and for a longer duration than two previous intercontinental ballistic missile launches, which flew for 37 minutes on July 4 and for 47 minutes on July 28.
David Wright, a scientist at the Union of Concerned Scientists, said the missile performed better than the two fired in July, and exhibited a potential range of more than 8,000 miles, able to reach Washington or any other part of the continental United States.
"It's pretty impressive," Dr. Wright said of the test flight. "This is building on what they've done before. It's muscle-flexing to show the U.S. that they're going to continue to make progress."
However, Dr. Wright noted that in an effort to increase the vehicle's range, the North Koreans might have fitted it with a mock payload that weighed little or next to nothing. So the distance traveled, while impressive, does not necessarily translate into a working intercontinental ballistic missile that could deliver a thermonuclear warhead.
For all the evidence of technical advancements, a senior White House official said the significance of the launch should not be overstated, given the number of missile tests North Korea has carried out this year. The White House had expected some form of retaliation after it put the North back on its list of state sponsors of terrorism last week.
Mr. Trump, officials said, will stick to his policy of rallying nations to apply economic pressure on North Korea, backed up by the threat of military action. In a statement, Secretary of State Rex W. Tillerson condemned the launch. But he added, "Diplomatic options remain viable and open, for now."
The launch came in the middle of the night on the peninsula, with less advance warning, according to experts. Aerial photographs of North Korean launch sites did not show missiles waiting on launchpads to be fueled, although Japanese officials had reported that radio telemetry pointed to a possible launch.
Some experts theorized that North Korea was now fueling missiles horizontally, before they are placed on the launchpad. In the past, it went through a lengthier process of rolling a missile onto a launchpad, filling it with liquid fuel and then launching it — steps that could take days.
Six systems that North Korea needs to master to achieve a long-sought goal: being able to reliably hit the United States.
OPEN Graphic
"This shortens the time from when they become visible to when they go in the air, and makes it less likely that the U.S. will be able to strike before it launches," said Rodger Baker, a vice president of strategic analysis with Stratfor, a geopolitical risk analysis company.
American officials offered no proof of the horizontal fueling theory, but they acknowledged that North Korea is searching for ways to get around the United States' ability to mount a pre-emptive strike.
Mr. Mattis noted that South Korea had fired several "pinpoint missiles" into the water after the launch "to make certain North Korea understands that they could be taken under fire by our ally."
Although it was the third time that the South had fired missiles in response to a North Korean missile test, this response was more muscular, officials said, with South Korea firing from a land-based missile battery, a Navy destroyer and an F-16 fighter jet. It was meant to show that the South had multiple ways of hitting a North Korean missile on the launchpad in a pre-emptive strike, according to South Korean military officials.
After the launch, the United Nations Security Council scheduled an emergency meeting on the issue for Wednesday afternoon.
Matthew Rycroft, Britain's ambassador to the United Nations, told reporters that the launch appeared to be "yet again, a reckless act by a regime which is more intent on building up its ballistic missile nuclear capability than it is on looking after its own people."
President Moon Jae-in of South Korea and Prime Minister Shinzo Abe of Japan each called meetings of their national security councils to discuss the North's latest provocation. Mr. Trump called both leaders on Tuesday, at their request, according to the White House.
Unlike the launches over the summer, when the missiles flew over Japan's northern island, Hokkaido, the government did not issue cellphone alerts to warn its citizens.
In Washington, a spokesman for the Defense Department, Col. Robert Manning of the Army, said that the launch "did not pose a threat to North America, our territories or our allies," and added that the American commitment to the defense of South Korea and Japan "remains ironclad."
Mr. Trump, who has in the past insulted Mr. Kim and threatened "fire and fury" that would "totally destroy" that country, avoided threats of military retaliation against the North on Tuesday. But he did not hesitate to use the specter of a military confrontation in Asia as leverage against the Democrats in the budget wars in Washington.
The missile launch, he predicted, would "have a huge effect on Schumer and Pelosi," referring to Senator Chuck Schumer of New York and Representative Nancy Pelosi of California, the chambers' Democratic leaders, both of whom boycotted his budget meeting.
"If you look at the military, we want strong funding for the military," Mr. Trump said. "They don't."
North Korea has persisted in its nuclear weapons and missile development despite nine rounds of sanctions that the Security Council has imposed since its first nuclear test in 2006.
This year, the North has increased the frequency and daring of its missile tests, sending two missiles over Japan in August and September, while demonstrating technical progress that suggested it had developed the ability to strike the continental United States.
In the wake of a Sept. 3 underground nuclear test — the sixth by North Korea — the United Nations Security Council imposed a new round of sanctions against the country.
In the nearly three months since that test, as leaders of North Korea and the United States have exchanged insults, the world has braced for another show of force by the North.
Mr. Trump warned that if North Korea threatened the United States or its allies, Washington would have "no choice but to totally destroy North Korea," and he mockingly referred to Mr. Kim as "rocket man."
Mr. Kim responded by calling Mr. Trump "a mentally deranged U.S. dotard," and his foreign minister later warned that Mr. Kim could order the test of a hydrogen bomb over the Pacific.
The Early Edition: November 29, 2017
---
Before the start of business, Just Security provides a curated summary of up-to-the-minute developments at home and abroad. Heres todays news.
NORTH KOREA
North Korea launched an advanced intercontinental ballistic missile (I.C.B.M.) yesterday, according to North Korean state television the new missile was a Hwasong-15 and the test was personally ordered by the North Korean leader Kim Jong-un. Kim was quoted as saying that the success of the launch signaled the realization of the great historic cause of completing the state nuclear force, Jonathan Cheng reports at the Wall Street Journal.
With this system, we can load the heaviest warhead and strike anywhere in the mainland United States, North Korean state television stated, a claim that falls in line with experts calculations about the latest launch, which achieved a longer flight time than any previous North Korean missile test and could theoretically reach Washington D.C.. Anna Fifield reports at the Washington Post.
The I.C.B.M. reached a height higher than any North Korean missile had done before and was the first test since September 15, undermining hopes that the Pyongyang regime has been heeding the warnings of President Trump. James Griffiths reports at CNN.
It is a situation that we will handle, Trump said in response to the launch, the Defense Secretary Jim Mattis was more alarmist in his assessment, noting that the I.C.B.M. reached an unprecedented height and that it constituted a continued effort to build a threat a threat that endangers world peace, regional peace, and certainly, the United States. Mark Landler, Choe Sang-Hun and Helene Cooper report at the New York Times.
South Korea fired pinpoint missiles into the sea in response to Pyongyangs test, Mattis explained yesterday, the South Korean launch was confirmed by an official with South Koreas Joint Chiefs of Staff. Josh Delk reports at the Hill.
North Korea has not yet shown that it can mount a miniaturized nuclear warhead on a long-range missile, however Pyongyangs development of its technology strengthens the countrys hand in any future negotiations. Justin McCurry and Julian Borger report at the Guardian.
China is seriously concerned about and opposed to the latest missile launch, Chinas foreign ministry spokesperson said today, adding that it strongly urges Pyongyang to abide by U.N. Security Council resolutions and that all parties should act with caution. The AP reports.
The U.S. and Canada will convene a meeting of the U.N. Command to discuss a non-military solution to the crisis on the Korean Peninsula, Secretary of State Rex Tillerson announced yesterday, saying in a statement that diplomatic options with North Korea remain viable and open, for now. Brett Samuels reports at the Hill.
The U.N. Security Council is due to hold an emergency session following the latest test which contravened international sanctions imposed on North Koreas nuclear weapons and missile programs. The BBC reports.
South Koreas President Moon Jae-in said in a phone call yesterday to President Trump that Pyongyangs missile technology seems to have improved, after the latest launch landed in waters off Japan. Reuters reports.
This is a further breach of multiple U.N. Security Council Resolutions, the Secretary General of N.A.T.O., Jens Stoltenberg said in a statement yesterday, condemning Pyongyangs actions. Reuters reports.
Were headed toward a war if things dont change, Sen. Lindsey Graham (R-S.C.), a member of the Senate Armed Services Committee, warned yesterday, saying that every test puts North Korea closer to conflict. Cristiano Lima reports at POLITICO.
Trump tried to connect the latest launch to domestic politics in a tweet yesterday however, in general, the presidents response was relatively muted in comparison to previous comments about the Pyongyang regime. Stephen Collinson provides an analysis at CNN.
The risk of war is greater than the public appreciates, Adam B. Ellick and Jonah M. Kessel warn at the New York Times, writing about the crisis following their recent trip to North Korea.
China should send troops to North Korea to reassure the country about resisting an attack and threats to overthrow the Pyongyang regime, a deployment that would mirror the position of U.S. troops in South Korea, and creating a constructive and symmetrical stance that would reduce the likelihood of war. Alton Frye writes at Foreign Policy.
SYRIA
The Syrian government yesterday agreed to a Russia proposed ceasefire in the rebel-held Eastern Ghouta area near the capital of Damascus, following two weeks of intense bombardment that has led to dozens of civilian deaths. The BBC reports.
The report of the Eastern Ghouta ceasefire deal came as opposition delegates gathered in Geneva for U.N.-backed talks on the Syrian peace process, representatives of the Syrian government are expected to arrive in Geneva today. Al Jazeera reports.
Turkey said that it would consider expanding its military operations in Syria to Western Aleppo and Afrin provinces, in a statement by Turkeys National Security Council yesterday, this would potentially bring its forces into confrontation with U.S.-backed Kurdish fighters. Reuters reports.
Syrian Kurdish Democratic Union Party (P.Y.D.) forces attacked a Turkish border post in Afrin province in Syria yesterday, according to private broadcaster C.N.N. Turk. The Syrian Kurdish Y.P.G. militia are affiliated to the P.Y.D. and Turkey views the groups as offshoots of the Kurdistan Workers Party (P.K.K.), which is designated as a terrorist group in Turkey, the U.S. and the E.U., Reuters reports.
The previous rounds of U.N.-backed talks have been consistently disrupted, allowing Syrian President Bashar al-Assad to score key military victories and, in each instance, Russia has provided cover for Assad, an example of how Russia has been dominating in its calculations while the U.S. has been absent if there are any breakthroughs in Geneva this week they would pave the way for Assads success as a result of immense Russian cynicism dressed up as realpolitik. Nic Robertson writes at CNN.
U.S.-led airstrikes continue. U.S. and coalition forces carried out 11 airstrikes against Islamic State targets in Syria and Iraq between November 24 and November 26. [Central Command]
TRUMP ADMINISTRATION FOREIGN POLICY
There is no hollowing out, Secretary of State Rex Tillerson said yesterday in response to criticisms about his reorganization of the State Department, saying that were keeping the organization fully staffed and adding that the reports of the restructuring made it sound like the sky was falling, which was offensive to employees at the department. Carol Morello reports at the Washington Post.
Tillersons defense of the restructuring came after increasingly vocal complaints from Republican and Democratic lawmakers, the secretary of state saying that many of the reports about the loss of diplomatic personnel are just false. Nahal Toosi reports at POLITICO.
Russia has been using malicious tactics against the U.S. and European allies, Tillerson said yesterday, saying that Russias actions are not the behaviors of a responsible nation and said any reset of relations would be out of reach while the situation in the Ukraine remains unaddressed. Carol Morello reports at the Washington Post.
President Trump is actively considering when and how to move the American Embassy from Tel Aviv to Jerusalem, Vice President Mike Pence said yesterday at an event commemorating the U.N. vote leading to the creation of the state of Israel, the move was promised by Trump throughout the 2016 campaign however a relocation would represent a break with longstanding U.S. policy. Jordan Fabian reports at the Hill.
Trumps foreign policy is conducted with a view to a domestic audience based on celebrity populism, however this approach does not serve the nations interests, eschews the principles of postwar presidents of both parties, most Americans do not agree with the approach, and patriotic Republican and Democratic leaders must challenge Mr. Trumps foreign-policy destruction. The former World Bank president, U.S. trade representative and deputy secretary of state Robert B. Zoellick writes at the Wall Street Journal.
MICHAEL FLYNN
Trumps former national security adviser Michael Flynn promoted a controversial nuclear-power proposal in the Middle East within the White House, according to interviews with current and former government officials, individuals from the private-sector and documents describing the plan. Christopher S. Stewart and Rob Barry report at the Wall Street Journal.
Flynns advocacy for the proposal shortly after Trumps inauguration was being pushed by a company that Flynn said he had advised during the 2016 campaign and transition, creating a potential conflict of interest. Greg Jaffe, Carol D. Leonnig, Michael Kranish and Tom Hamburger report at the Washington Post.
It appears that special counsel Robert Muellers investigation into Flynn includes his activities as the head of the Defense Intelligence Agency (D.I.A.) during the Obama administration, he was ousted from the D.I.A. in 2014. Thomas Frank and Jason Leopold report at BuzzFeed News.
The Turkish businessman Reza Zarrab yesterday pleaded guilty to violating U.S. sanctions on Iran, his testimony may have implications for Flynn due to Flynns dealings with the Turkish government and an alleged agreement with Turkey to kidnap the exiled cleric Fethullah Gülen, who is accused of being the mastermind behind last years failed coup in Ankara. Katie Zavadski observes at The Daily Beast.
LIBYA
Ahmed Abu Khatalla, the Libyan man who was accused of being the mastermind behind the assault on the U.S. mission in Benghazi in 2012, was found guilty of terrorism charges but was not found guilty of murder, Spencer S. Hsu and Ann E. Marimow report at the Washington Post.
The reports of apparent slave auctions in Libya have shone a spotlight on the country, highlighting the instability in the country since the collapse of Muammar Gaddafis regime in 2011, Ishaan Tharoor provides an analysis at the Washington Post.
IRAN
Saudi Arabia paints Iran as enemy because it wants to cover up their defeats in Qatar, Iraq, Syria and Lebanon, the Iranian President Hassan Rouhani said yesterday, making the comments after the Saudi Crown Prince called Irans Supreme Leader Ayatollah Ali Khamenei the new Hitler of the Middle East. Reuters reports.
The Saudi minister for Gulf affairs Thamer al-Sabhan has been a key figure in the campaign to counter Iran, it is believed that he was behind the unexpected resignation of the Lebanese Prime Minister Saad Hariri on Nov. 4 which Hariri claimed was because of the destructive influence of Iran and its Lebanese Shiite Hezbollah ally and the Saudi Crown Prince Mohammed bin Salmans hawkish approach towards Iran is largely embodied and amplified in al-Sabhan. Bassem Mroue and Aya Batrawy explain at the AP.
The Trump administration is pushing a false pretext about Irans connections to al-Qaeda in a similar way to the Bush administrations lie about Iraqi President Saddam Husseins links to Osama bin Laden, and Trump is beating the drum for war in the Middle East. Mehdi Hasan writes at the New York Times.
OTHER DEVELOPMENTS
The Trump administrations new Afghanistan strategy increases the risks to U.S. troops as they are deployed to accompany Afghan army forces in an advisory role, the commander of the U.S. and N.A.T.O. forces in Afghanistan Gen. John W. Nicholson Jr. said yesterday. Missy Ryan reports at the Washington Post.
The man accused of carrying out last months attack in New York has pleaded not guilty to charges of murder and terrorism, Sayfullo Saipov entered his plea deal yesterday, the BBC reports
The Egyptian President Abdel Fattah al-Sissi called on his military to secure and stabilize Sinai within the next three months, in a speech today, adding that the forces can use all brute force necessary to combat the Islamist insurgency. Reuters reports.
Any attempts by the U.S. to impose further U.N. sanctions against South Sudan would likely be vetoed by Russia, the U.S. threatened to take further action yesterday however Russia said such a move would be counterproductive. Michelle Nichols reports at Reuters.
Saudi Arabia has been preparing to release Yemenis who were formerly detained in Guantánamo Bay, a move likely to be met by consternation by Trump, Molly OToole explains at Foreign Policy.
China has been quiet but relentless in its pursuit of becoming a global superpower, and its project has been aided by Trumps America First strategy, David Ignatius writes at the Washington Post.
Mike Flynn – Google Search
---
Mueller's Russia Probe May Now Include Flynn's DIA Tenure
---
WASHINGTON — Former national security adviser Michael Flynn appears to be under investigation for his activities while he ran the Defense Intelligence Agency during the Obama administration, according to a letter the agency sent to BuzzFeed News.
The disclosure suggests that special counsel Robert Mueller is looking more broadly than previously thought at Flynn, whom President Donald Trump fired in February after 24 days as his top security adviser.
Mueller's investigation previously has been reported to include a probe of Flynn's activities after he was ousted from the DIA in 2014 and traveled to Russia, lobbied for the Turkish government, and joined Trump's presidential campaign. Until now, however, there has been no indication that Mueller was looking into Flynn's two-year tenure as head of the nation's leading producer of foreign military intelligence.
The DIA suggested otherwise in a Nov. 15 letter to BuzzFeed News that denied a reporter's three-year-old request for Flynn's emails, job evaluations, and other records related to his work as the agency's director. The letter to reporter Jason Leopold says that releasing Flynn's records could "interfere with ongoing law enforcement investigative activities."
The letter does not describe the investigative activities, and a DIA spokesperson declined to elaborate. Federal law allows government agencies to withhold from the public "investigatory records compiled for law enforcement purposes."
Legal experts said the letter is the first public indication that Mueller is investigating Flynn's stormy leadership period at the DIA, which ended when he was forced to retire earlier than planned amidst criticism over his leadership.
"It certainly suggests that Flynn is being investigated not just for conduct that postdated his departure" from the DIA, said University of Texas law professor Stephen Vladeck.
"I think there has been this suspicion since during the [2016] campaign that for all his plaudits and achievement, General Flynn has been part of some pretty shady dealings," Vladeck said. "I don't think it's shocking if some of those dealings in fact predated his departure from the government."
Flynn's lawyer, Robert Kelner, did not respond to a request for comment. A spokesperson for Mueller declined to comment.
It is unclear what Mueller might be investigating about Flynn when he ran the DIA. Although Flynn was reported to have been forced out after clashing with other Defense Department leaders, there has been no public indication of scandal or criminal activity during his 33-year military career. He retired as an Army lieutenant general.
Mueller might simply be casting a wide net, said Jens David Ohlin, a criminal law professor at Cornell Law School. "You could imagine a scenario where Mueller's team is doing their due diligence and wants all his emails during this period because they're investigating his relations with Russia and Turkey," Ohlin said.
Or Mueller could be looking into any possible conspiracy involving Flynn that may have started years ago, Ohlin said.
"Conspiracies sometimes exist for months, if not years," Ohlin said. "It's certainly possible that he could have committed a crime and is being investigated for a crime after his government service, but there is a lot of evidence going back to when he was in government service. That doesn't necessarily mean a crime occurred while he was a government employee."
In 2015, more than a year after he left the DIA and shortly before he joined the Trump campaign, Flynn was paid $33,000 to speak at a gala in Moscow where he sat next to Russian President Vladimir Putin.
In 2016, after joining the Trump campaign, Flynn was paid $530,000 by a Turkish businessperson for advocacy work in the US on behalf of the Turkish Republic. Flynn's initial failure to disclose his work has exposed him to possible criminal charges similar to those Mueller has brought against former Trump campaign chair Paul Manafort.
During the transition period after Trump's election, Flynn spoke several times with Russia's US ambassador but lied about those exchanges to the FBI and to Vice President Mike Pence. Trump fired Flynn when Flynn's misleading of Pence became public.
The DIA sent its denial letter to BuzzFeed News at roughly the same time that Flynn's lawyers told Trump's legal team that they would no longer share information about Mueller's investigation into Russian meddling in the 2016 election and possible coordination with Trump associates. The notification by Flynn's lawyers suggests that Flynn is cooperating with Mueller as he investigates whether the Trump campaign coordinated with Russia's efforts to undermine Hillary Clinton.
Leopold, the reporter, had requested records pertaining to Flynn on May 1, 2014, while Flynn was still in charge of the DIA but a day after the Washington Post reported that he was being forced to retire because of his management style and resistance within the agency to his plans for change.
In denying Leopold's request, the DIA said its refusal is not necessarily "long-term" and that it will "reassess future requests" for records pertaining to Flynn "at the conclusion of the present investigative activity." There was no immediate explanation for the delay in responding Leopold's request.
DIA spokesperson Navy Cmdr. William Marks said he did not know how long the investigation would take. "Some investigations take years, some only take a few weeks," he said.
Citing probes, military agency bars access to Flynn records
---
WASHINGTON –  The Defense Intelligence Agency is refusing to publicly release a wide array of documents related to former National Security Adviser Michael Flynn, saying that turning them over could interfere with ongoing congressional and federal investigations.
Flynn, a retired U.S. Army lieutenant general and former DIA director, is currently under investigation by Special Counsel Robert Mueller and congressional committees. They are scrutinizing his private consulting work for a Turkish businessman as well as his activities related to Russia during President Donald Trump's campaign and the early days of the Trump administration. The Defense Department's inspector general also is investigating Flynn's receipt of foreign payments as a retired military officer.
In a series of letters dated Nov. 15, the DIA denied several Freedom of Information Act requests filed over the past year by The Associated Press seeking information about Flynn's tenure at the DIA from 2012 to 2014. The AP requests sought Flynn's public and private calendars, his correspondence while at DIA and a specific listing of documents related to his security clearance that the agency provided to Congress earlier this year. Two of the AP's requests were filed before Mueller's appointment and one of those was filed the day before Trump took office.
In the letters, Alesia Y. Williams, DIA's chief FOIA officer, said she would not release any requested records because they "could reasonably be expected to interfere with on-going law enforcement investigative activities." Williams also indicated this was part of a coordinated effort within the Defense Department to withhold public documents related to Flynn that could be related to ongoing federal and congressional probes.
BuzzFeed News also reported Tuesday that it had received a similar denial for records related to Flynn. The BuzzFeed request was nearly three years old.
Messages left with DIA spokesmen Tuesday afternoon weren't immediately returned.
The agency's decisions came about a week before Flynn's lawyers informed Trump's legal team that they would no longer share information about Mueller's investigation — a sign that Flynn is moving to cooperate or possibly negotiate a deal with prosecutors. Flynn's attorney, Robert Kelner, has declined to comment on the status of the investigation or the move to cut off contact with the president's legal team.
It's unclear how long the Defense Intelligence Agency will continue to bar public access to Flynn-related documents, according to the letters.
Williams said the agency would continue to withhold records related to Flynn until the "conclusion of the present investigative activity." But the letters do not indicate how agency officials would determine when the investigation concluded. Instead, Williams put the burden on members of the public who seek records, saying they should submit a new request when they "believe it is likely that the investigation has concluded."
Flynn faces a number of legal troubles on multiple fronts.
The special counsel and congressional committees have been scrutinizing Flynn's contacts with Russia during the presidential transition and the campaign. He has also been under federal investigation for nearly a year over lobbying and investigative research work his firm, Flynn Intel Group, performed for a Turkish businessman. Flynn's firm was paid $530,000 for a lobbying effort that sought to gather information that could support a criminal case against a Turkish cleric living in the U.S. Flynn also wrote an op-ed promoting Turkish government talking points attacking the cleric, Fethullah Gulen.
After his forced resignation from his White House post, Flynn and his firm registered with the Justice Department as a foreign agent, acknowledging his work could have benefited the government of Turkey and should have been disclosed to the government. But since that registration, prosecutors and FBI agents working for Mueller have been investigating whether the Turkish government was directing the lobbying work and not the private company that Flynn cited in his filing with the Justice Department. Investigators have also been looking into Flynn's son, Michael Flynn Jr., who worked alongside his father, and Flynn's business partner, Bijan Kian.
Flynn has also faced scrutiny over his truthfulness on government forms and in interviews with federal investigators.
Former FBI Director James Comey testified earlier this year that Flynn was the target of a federal investigation into his contacts with Russia and whether he lied to agents about his conversations with Sergey Kislyak, Russia's ambassador to the U.S. In his testimony before the Senate intelligence committee, Comey said it was that investigation into Flynn that Trump pressured him to "let go" in the Oval office. Through his lawyers, the president has denied pressuring Comey.
Separately, congressional Democrats have said they believe Flynn lied about his foreign contacts and travel on his security clearance paperwork related to a proposal to build nuclear power plants in the Middle East.
The former Republican chairman and the top Democrat on a House oversight committee have also said they believe Flynn broke federal law by not getting government permission to receive tens of thousands of dollars in payments from RT, the Russian state-sponsored television network. The receipt of those foreign payments is currently under scrutiny by the Defense Department's inspector general, though he would likely only face civil penalties if investigators found Flynn had violated the law.
__
Associated Press writer Stephen Braun contributed to this report.
__
Follow Chad Day on Twitter: <a href="https://twitter.com/ChadSDay" rel="nofollow">https://twitter.com/ChadSDay</a>
Mueller may be looking at Flynn's time as DIA chief: report | TheHill
---
© Greg Nash
Mueller may be looking at Flynn's time as DIA chief: report – The Hill
---
Trump Delusional – Google Search
---
Trump Not a Liar, Is Truly Delusional
---
The prevailing interpretation of Donald Trump, shared by all his enemies and many of his allies, is that he is a con man. It is a theory that explains both his career in business and politics, and has carried through his many reversals of position and acts of fraud against customers and contractors. It remains quite plausible. But new reporting has opened up a second possibility: The president has lost all touch with reality.
The Washington Post and New York Times have accounts from insiders suggesting Trump habitually insists upon the impossible in private. He does not merely tell lies in order to gull the public, or to manipulate allies. He tells lies in private that he has no reason to tell. He still questions the authenticity of Barack Obama's birth, despite the birth certificate. He insists voter fraud may have denied him a popular vote triumph. He tells people Robert Mueller will wrap up his investigation, with a total vindication of the president, by the end of the year.
He questions whether the Access Hollywood tape, on which he was recorded boasting of sexual assault, is even him. (Both the Post and the Times describe Trump repeatedly denying the validity of the tape in private, "stunning his advisers," as the Times puts it.)
It is of course entirely possible that Trump is lying to everybody, including his own staff. But the lies in these articles do not always fit into any pattern of rational self-aggrandizement. Trump tells senators or his aides the Access Hollywood tape is not him, but they don't believe him. He has no reason to bring up the birther fabrication in private.
His apparent belief that Mueller will complete his sprawling investigation by the end of the year is not only pointless but self-defeating – rather than prepare allies for a long defense, he is preparing them for a fantastical scenario. (It is also further evidence that, when Mueller fails to vindicate him by the new year, Trump will lash out wildly, firing him, Jeff Sessions, or others.)
If Trump actually has the ability to convince himself of his own lies, it would suggest a possibility far more dangerous than even his critics have previously assumed. He might be in the grip of a mental health issue, or at least one more serious than mere sociopathy. And the mutterings that he might need to be removed from office through the 25th Amendment could grow more serious than many of us expected.
New Reports Suggest Trump Might Not Be a Liar at All, But Truly Delusional – New York Magazine
---
Threat From North Korea No Longer Hypothetical, Arms Experts Warn
---
Its the next logical step that we were expecting."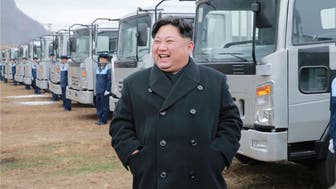 6 Months In, No End In Sight: Who's Who In The Vast Russia Imbroglio – NPR
---
Race and Class and What Happened in 2016 – New York Times
---

New York Times

Race and Class and What Happened in 2016

New York Times

But we will never escape from purgatory until these points are treated as complements to the role that other forces played in

Trump's

 success, not as substitutes that somehow make the economic 

anxiety

 or anti-establishment analyses of Trumpism into …
The Odyssey of a Turkish Trader Now Spilling His Secrets in U.S.
---
Turkish customs agents set off a half decade of intrigue when they boarded a plane that landed unexpectedly at Istanbul's international airport. They found in the hold, undeclared, a ton and a half of gold.
Authorities subsequently determined that the shipment was part of a giant money-laundering operation to pay hundreds of millions of dollars to Iran for oil and gas, skirting international sanctions intended to curb the country's nuclear work. The scheme, they said, was overseen by a young Iranian-Turk named Reza Zarrab who greased the palms of top Turkish officials with watches, a piano and cash-stuffed boxes.
Photographer: Sebnem Coskun/Anadolu Agency/Getty Images
It's been quite a ride since then for Zarrab. Sprung from Turkish prison in early 2014, he was actually hailed by the country's now president, Recep Tayyip Erdogan. He and his pop-star wife resumed their perch on Turkey's society pages. Until, that is, he was arrested last year in Florida on his way to a Disney vacation and charged by federal prosecutors in a sweeping laundering and sanctions violations case. After 18 months in U.S. lockup, the onetime playboy with mansions and James Bond-style accessories — a jet, a personal submarine, a gold-plated pistol — is now cooperating with American prosecutors.
His evolution from a central character in a 2013 Turkish political battle to a key U.S. witness is expected to take center stage later today in a federal court in Manhattan where an executive of a prominent Turkish bank is accused in the scheme. Prosecutors say Zarrab, 34, will provide the inside story of a conspiracy that spanned a decade — all part of his guilty plea agreement.
That has the potential to send shock waves through Turkish politics and international relations. Prosecutors accused Zarrab of making bribes to then-senior ministers under Erdogan as part of his laundering scheme. As they have added more charges against more defendants in a case full of twists and turns, Turkish stock and currency markets have heaved.
Read more: A Q&A on how the trial is wreaking havoc on Turkish markets
Erdogan has demanded Zarrab's return. The U.S.'s refusal has contributed to deteriorating Turkish-U.S. relations, now the most strained in decades. The case could spill over to U.S. politics, too, given the Trump administration's efforts in its early days to strengthen its alliance with Turkey.
It could even brush up against a separate probe of Russian influence in the presidential election. The U.S. special counsel has delved into work done on behalf of Turkey by Michael Flynn, who was fired after a brief run as President Donald Trump's national security adviser. Trump ally Rudy Giuliani was hired by Zarrab and met earlier this year with Erdogan in hopes of resolving the matter diplomatically, outside the courts.
Zarrab Family Vacation
It was a curious decision, in late March 2016, for Zarrab to gather his family for an American vacation. He no longer faced any charges in Turkey, but prosecutors there had made public a raft of documents marking him as a possible money launderer and a violator of U.S. sanctions.
Zarrab may have had an even bigger worry than U.S. arrest, though. Prosecutors in Iran had accused one of its wealthiest men, Babak Zanjani, of diverting $2.7 billion in oil proceeds from official coffers. An influential Iranian lawmaker said that if anyone knew where Zanjani put the money, it was Zarrab. (U.S. lawyers for Zarrab have denied the men were partners and Zanjani's lawyers have called the case politically motivated.)
In early March 2016, Iran sentenced Zanjani to death. Two weeks later, Zarrab arrived in Florida, saying he was going to Disney. He was promptly arrested.
Though Zarrab may not have known it at the time, he was also the subject of a counter-intelligence investigation that the U.S. had started three years earlier, prosecutors said in court on Tuesday.
The money-laundering scheme by Zarrab — reconstructed from hundreds of Turkish and U.S. court filings including documents and phone transcripts — was built around complicated cross-border transactions and his personal connections in Turkey and Iran.
His father, a wealthy steel baron from Iran named Hossein Zarrab, moved the family to Turkey when Reza was still a toddler. At least one company used later by the son was founded in his name when he was 12 or 13. When Reza moved to Dubai with his family at the age of 16, he opened a tea-trading business with three employees. Three years later, back in Istanbul on his own, he started a gold brokerage and currency exchange and, later, shipbuilding and construction firms.
Meanwhile, his father kept a hand in Iranian trade. Hossein was among a team of people that Mahmoud Ahmadinejad assembled, after he was elected Iran's president in 2005, to help work around U.S. sanctions, according to the Turkish paper Hurriyet.
Still in his early 20s, Reza began his Turkish ascent. He became a Turkish citizen in 2005, adopting the local variation of his name, Riza Sarraf.
At his older brother's wedding, he met a Turkish singer, Ebru Gundes. Reza, smitten, wrote two songs for her that were delivered by mutual friends. She agreed to meet him.
The two were married in 2010 and became a fixture on Turkey's society pages — the glamorous Ebru and the boyish and stocky Reza, with a black beard and a mop of black hair coiffed up from his forehead. Turkish papers featured their mansions on the Bosphorus and Aegean, and showed them on the town, here with a Rolls Royce, there a Range Rover or an Aston Martin.
Chance Discovery
The possible source of Zarrab's wealth began to emerge after Turkish customs officials made their chance discovery on New Year's Eve 2012. An Airbus A330, flying from Ghana to United Arab Emirates, had been scheduled to refuel at a nearby regional airport when fog forced it to Ataturk. Customs agents impounded its gold cargo.
Earlier: 2014 article traces Zarrab's journey from society pages to an Istanbul jail cell
Zarrab pressed into action. He called the country's economy minister, Zafer Caglayan, among others. Caglayan was paid tens of millions of dollars in bribes to keep the scheme running and conceal transactions from the U.S., according to federal prosecutors. Less than three weeks after the plane was detained, it took back off, resuming its journey to Dubai.
Turkish prosecutors, armed with wiretaps of Zarrab's conversations, arrested Caglayan's son in late 2013 on charges of facilitating bribery. As a minister and member of parliament, Caglayan the father had immunity, and he denied taking bribes. Like Zarrab, he was ultimately cleared in Turkey. He's now charged in the U.S. case but remains outside the country.
The gold shipments to Dubai, the Turkish prosecutors said, were but one link in a chain that turned Iranian oil and gas into hard currency for Tehran. Turkey's national oil company bought Iranian gas. It then deposited funds into special accounts at Turkey's Halkbank. Using shell companies, Zarrab took the proceeds to buy gold that was shipped to Dubai, prosecutors say.
The gold was then sold for dollars and euros, running through international banks, which were unwitting participants, according to U.S. prosecutors, and were told the transactions were for food or humanitarian aid, according to Turkish and U.S. court documents. In a 10-month span, Zarrab helped move $900 million in Iranian funds through U.S. banks, U.S. prosecutors say.
Dubai Wheat
Millions of dollars in bribes were used to keep the scheme going. Once, according to U.S. filings, Zarrab discussed moving 150,000 tons of humanitarian supplies to Iran on a 5,000-ton vessel, a logistical impossibility. He said another payment was for wheat exports from Dubai, which neither grows nor exports wheat. Surveillance in Turkey showed that Zarrab also tried to head off bad press, allegedly paying about $4 million to two politicians to help squelch negative coverage of him.
His contacts included the country's ministers of the interior and EU affairs (who are not accused of wrongdoing by the U.S.). At an April 2013 wedding in Ankara, Zarrab cut a deal with Caglayan, then economy minister, to support his scheme, Turkish prosecutors said. U.S. prosecutors more recently hinted of a bigger grab for influence: Zarrab later boasted in a conversation caught on tape that he had also talked to Erdogan at the wedding, seeking support to buy a bank that could be a conduit for Iran transactions.
When Turkish prosecutors laid out their allegations, the three ministers resigned. Zarrab was detained.
But then the tables turned. Erdogan, prime minister at the time, portrayed Zarrab as a philanthropist whose businesses were a service to the country. The Turkish prosecutors' case against Zarrab, Erdogan said, was part of a plot put into motion by Fethullah Gulen, a Turkish cleric who runs an influential worldwide movement from his compound in Pennsylvania, to smear his government. Turkey's parliament cleared all the ministers of wrongdoing. Prosecutors and police involved in the case were reassigned, dismissed or jailed by the thousands.
Zarrab was freed. A pro-government news channel placed him before a Turkish flag and interviewed him. In July 2015, Hurriyet published photographs of a notably slimmer Zarrab yachting on the Aegean. A few yards off the fantail of a large black yacht, he could be seen above the blue sea, held aloft by jets of water on a personal hovercraft.
Erdogan Enraged
Zarrab's arrest the following year in the U.S. enraged Erdogan, who asked the Obama White House to send him home. Instead, Zarrab transited through a series of U.S. detention centers — in Tallahassee, Atlanta and Oklahoma City — before arriving in New York. Many of the details supporting the charges, brought by then-U.S. Attorney Preet Bharara, were similar to those originally revealed in Turkey.
Even after Zarrab's testimony, which U.S. prosecutors say will reach the highest levels of Turkey's government, the mystery may continue about whether he is helping the U.S. government in other ways and how much he knows about Iran, for example. The man who recently bribed a U.S. prison guard for a cell phone may finally be ready to spill his secrets.
— With assistance by Yalman Onaran
Should Trump Cooperate With Putin Over the Future of Syria? – Newsweek
---